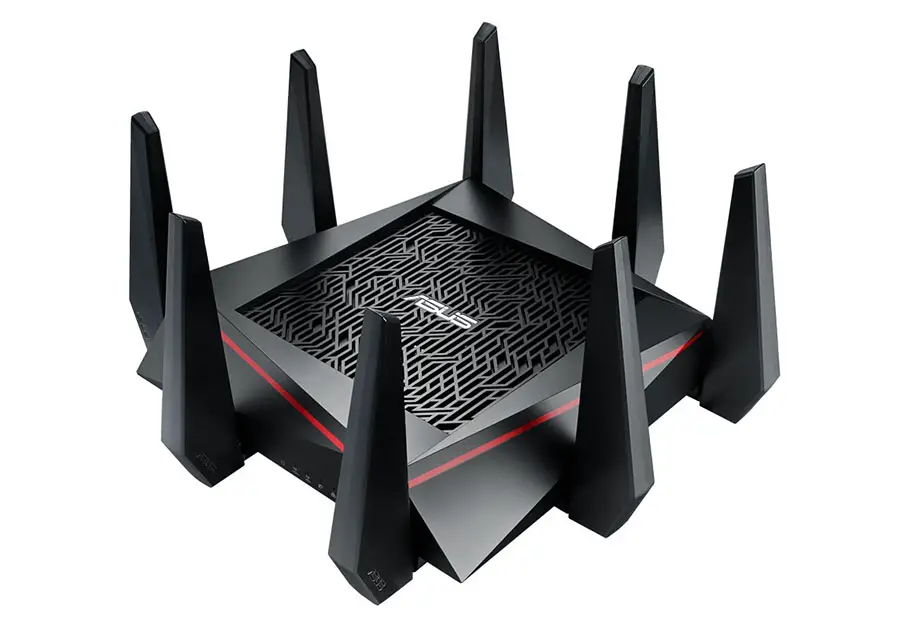 In a modern house to the Internet via a wireless connection connects many different WI-FI gadgets, phones, tablets, consumer electronics, notebook and other devices. With such a load of channels for high-quality online games are very often standard router not enough. This critical connection quality is selected by the router device is specifically designed to ensure the best possible internet gamers.
At the beginning of 2016 the following devices are recognized the best routers.
ASUS RT-AC5300
ASUS RT-AC5300 Wireless AC5300 Tri-Band Gigabit Router, AiProtection with Trend Micro for Complete Network Security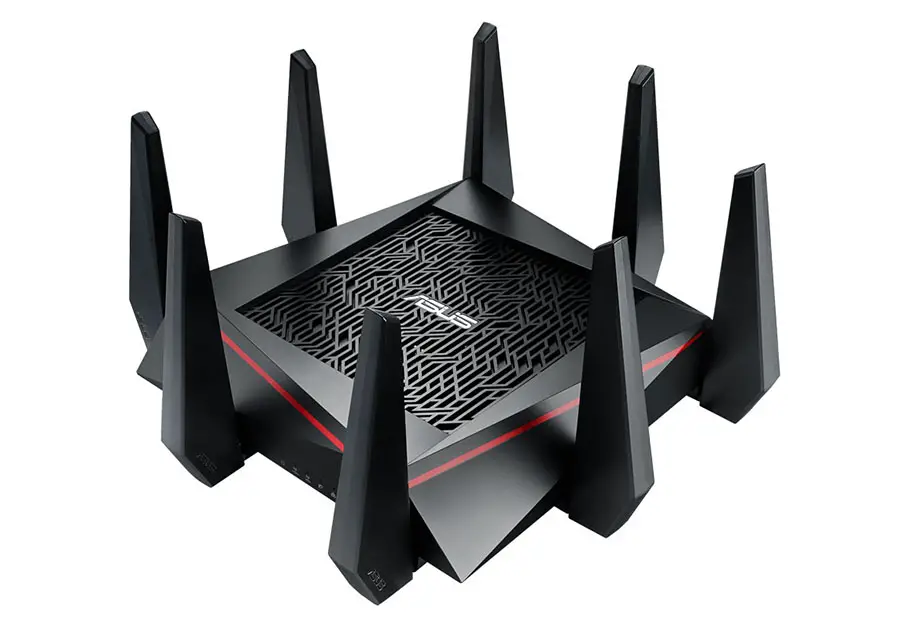 The router has software like AiProtection, which actively scans incoming data packets from viruses and malware and AiCloud 2.0 ASUS, platform cloud storage system of the second generation database, Game Boost, which helps prioritize gaming connection, so you get less delay and lag . Supports IEEE 802.11a standard, IEEE 802.11b, IEEE 802.11g, IEEE 802.11n, IEEE 802.11ac, IPv4, IPv6. To sum up, this is one of the best high-performance routers that you can buy today, and it is no wonder why it is positioned as the best wireless router on the market.
Price:  
D-Link DIR-890L
D-Link AC3200 Ultra Tri-Band Wi-Fi Router (DIR-890L/R)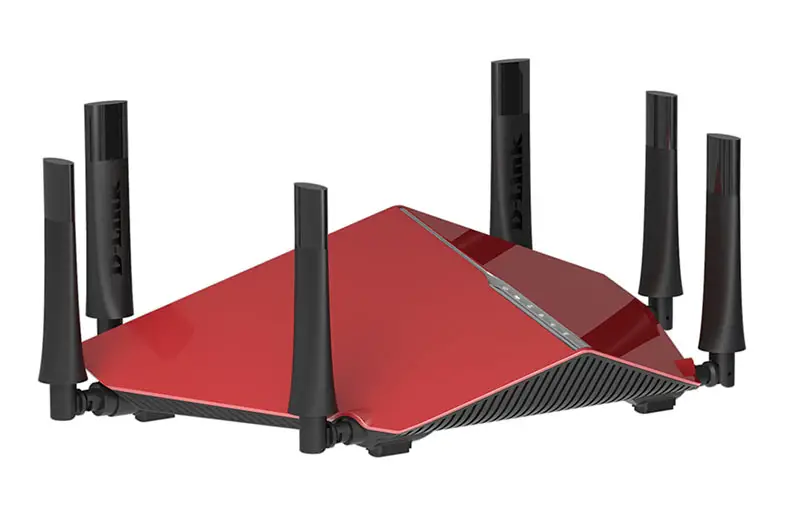 From less extreme, consider the D-Link DIR-890L. Router DIR-890L is a tri-band router, which translates to three separate networks, and offers a total data rate of 3200Mbps. This makes it ideal for buildings with a large number of connected devices. Performance is not quite bad, and many people like its bold red design. The user interface is also quite user friendly and intuitive to use, so even novice users will not have too many problems in setting up the router.
Price:


TP-Link Archer AC3200
TP-LINK AC3200 Tri-Band Wireless Gigabit Wi-Fi Router (Archer C3200)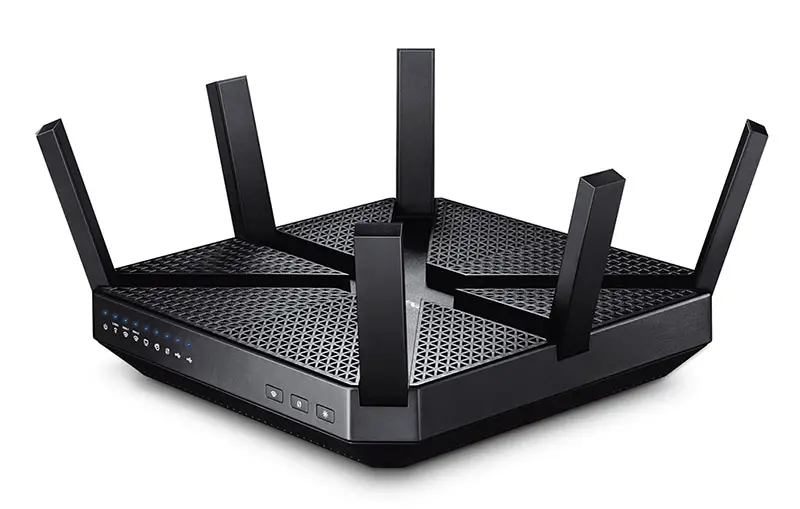 If you have limited budget, TP-Link Archer AC3200 is currently the most affordable three-band router. It still offers high performance, but there is no function of storing information in the cloud services. In addition, the user interface settings somewhat inconvenient to use.
Price:
Linksys WRT1900AC
Linksys WRT AC1900 Dual-Band+ Wi-Fi Wireless Router with Gigabit & USB 3.0 Ports and eSATA, Smart Wi-Fi Enabled to Control Your Network from Anywhere (WRT1900AC)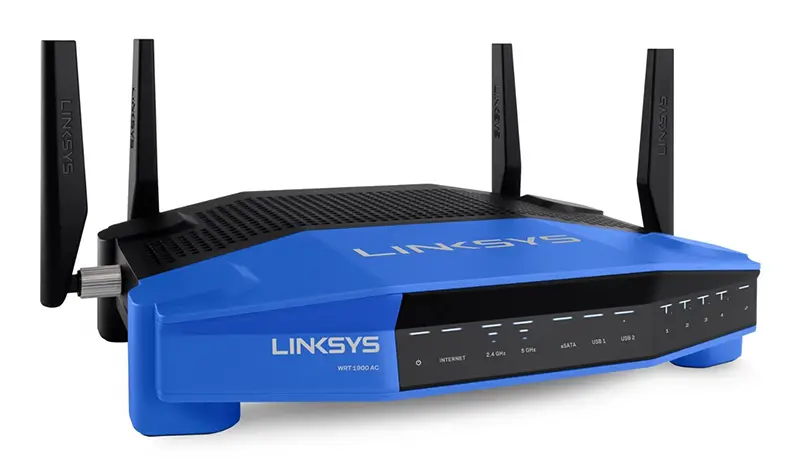 For the tech-savvy users who want to use custom firmware on the Linksys WRT1900AC is the obvious choice. The design, inspired by the legendary WRT54G router. It offers in-class performance and has the ability to load custom firmware from communities such as OpenWRT, which makes this router an ideal solution for advanced users. Drivers allow the router to block ads in hardware!
Price: