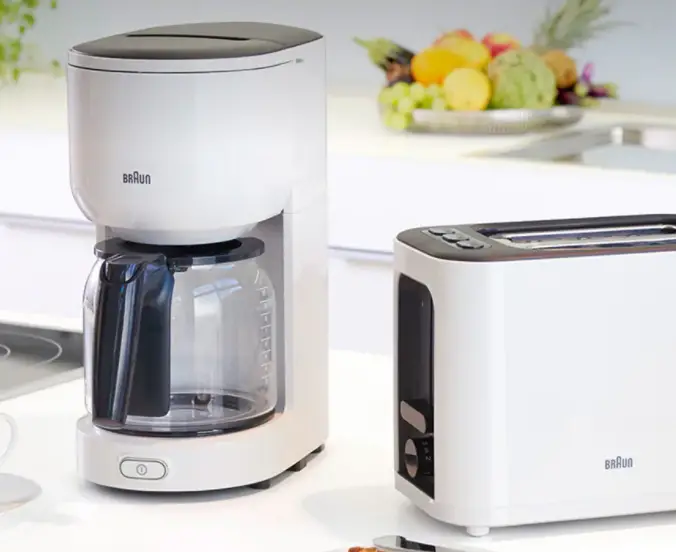 Braun – the company was established in Germany, but during its existence has changed owners several times and today not all Braun products are produced by Braun. Some products are produced by partners or brand is licensed to other companies. So buying a product with the Braun logo, you can buy the product without knowing it, buy the thing made by a completely different company.
Who owns Braun
In brief, in 1967 Braun was acquired by Gillette Group, while Gillette Group was acquired by Procter & Gamble in 2005. Now Braun is owned by Procter & Gamble and after several reconstructions on the sootoyanii in 2020 with the production of goods Braun the following situation.
Range of products Braun
Braun produces the following product categories under the Braun brand: electric razors for men, trimmers for beard and hair. For women: epilators, women razors, bikini styler and IPL hair removal. Hair care products Hair dryers, curlers, brushes, straighteners. Braun also produces Oral-B brand electric toothbrushes and ordinary toothbrushes. Oral-B belongs to Procter & Gamble and it was decided to produce electric toothbrushes, under a more recognizable brand.
Products licensed by Braun to other manufacturers
Some products are licensed to other manufacturers, they continue to produce goods with the Braun label. But Braun is not involved in the development of these products. Simply put? has nothing to do with them. These are products of the following categories: juicers, blenders, kitchen combines, clocks and alarms, tonometers, electronic thermometers.
During its history, Braun has produced many categories of products: TVs, audio equipment, radio receivers, cameras, but this is all in the past. Now this category of goods Braun does not produce.
Who produces small kitchen appliances Braun? juicers, blenders, kitchen combines.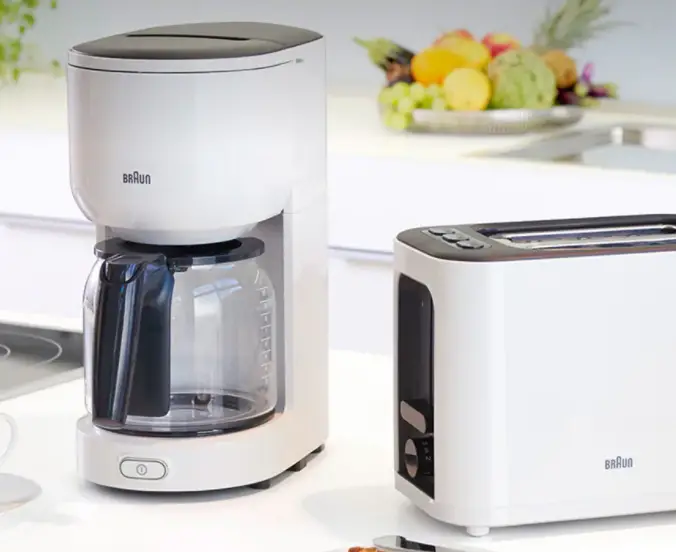 In 2012, the Italian company De'Longhi SpA acquired the right to produce their own products under the brand Braun. And since 2012 it produces juicers, blenders, kitchen combines, kettles, irons. A list of products manufactured by De'Longhi Braun brand can be found at https://www.braunhousehold.com/.
Who makes watches and alarms Braun

The production of Braun watches was licensed to Zeon from the UK http://www.zeonltd.co.uk/. Braun watches are presented at https://www.braun-clocks.com/. This company produces not only Braun watches and alarms, but also Ingersoll, Vivienne Westwood, Jack Wills.
Who manufactures Braun tonometers and thermometers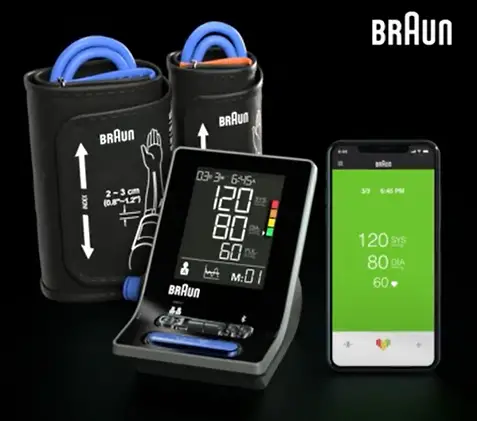 Since 2006, Braun thermometers and tonometers have been manufactured by KAZ Inc. In 2010, KAZ Inc. was acquired by Helen of Troy. Website of thermometers Braun https://www.brauntherms.com/ and other health products Braun https://www.braunhealthcare.com/.