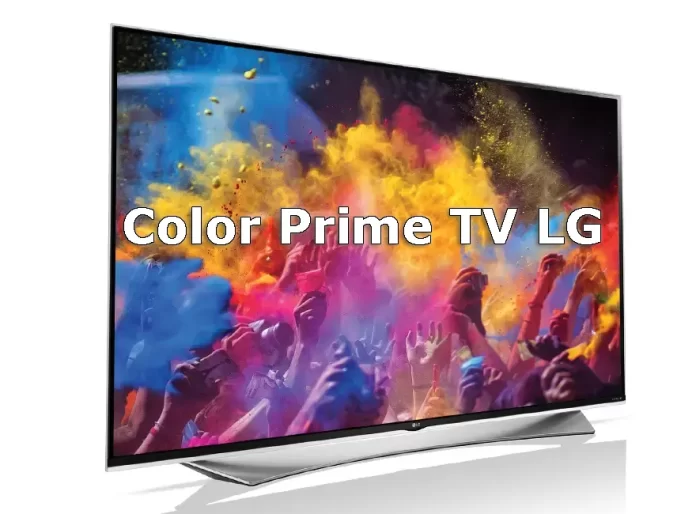 This article was written in 2015 and revised in 2023.
COLOR PRIME technology is positioned to improve color reproduction in LG TVs. It is impossible to achieve improved color reproduction just by using the programs embedded in the operating system. LG has developed improved displays that deliver a picture with 98 percent fidelity; at least, that is what LG says.
Manufacturers of displays are constantly working to improve the quality of displays. They are trying to reduce the number of layers in the screen matrix, change the layout of crystals to make their controllability more accurate, and use new modern materials for pixels. They experiment with backlighting – adding blue LEDs to traditional white ones and changing the number of backlight LEDs.
How COLOR PRIME works
Applying all these factors provides a better image transmission and a more accurate and brighter picture. And in general, Color Prime is just marketing. Yes, there is a practice of creating some parameters with a beautiful name. And, as a rule, it means practically nothing; in a couple of years, Color Prime will stop being mentioned in technical descriptions of TV sets. That's what I said back in 2015. In reality, Color Prime was mentioned until 2016 in LG TVs. As of 2017, the technology was no longer mentioned as LG's OLED TVs came out that year and the need to advertise LED TVs became less of a priority. You get it, it was marketing, with no real technical component.
Color Prime Technology – An Explanation
Let's explain what you can learn when LG televisions mention Color Prime technology. This technology is claimed in TVs with LED screens Super series; later, this series was called – NanoCell, but Prime Color was no longer used. If there are no genuine technical innovations in the TV and it does not stand out among the vast number of similar brands' TVs, something must be invented. Color Prime is such an invention.
The History of LG's Color Prime
LG registered the Color Prime trademark in 2013. According to the rules for registering such trademarks after six years, you have to confirm using the mark for commercial purposes and pay an additional fee to renew the registration. LG didn't do that; the trademark was deregistered in 2020. So we won't see Color Prime in LG TV commercials anytime soon. LG decided not to use the trademark in the future because of Prime; most people associate Prime with streaming video and Amazon Prime service. LG marketers decided not to use this trademark because it became unpromising.