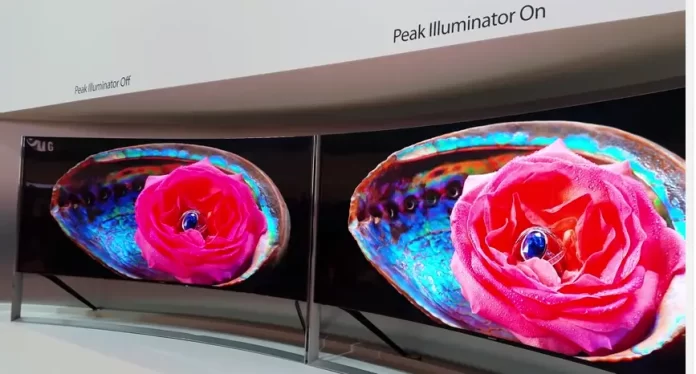 The technology used in Samsung TVs. This technology first appeared on Samsung TVs in 2015 and lasted until 2016. Over time, technology has evolved you can meet these technologies.
Peak illuminator:
Peak illuminator Ultimate:
Peak illuminator Pro:
And what's the difference between these technologies; if you look at the TV displays of the time, there's most likely no difference between Peak Illuminator, Pro, or Ultimate. It was just marketing; newer TVs should have better technology than previous ones.
What is this Peak illuminator technology?
Peak illuminator: is a technology for changing the brightness of individual picture elements to create a brighter, higher quality picture on the TV screen. The original image must be of a quality worse than the TV can show.
When shooting video, the operator chooses an angle and lighting and uses good optics to get a high-quality original picture. But in the process of re-recording the video, the image's color depth needs to be recovered. Detail (visually) is lost in the dark areas of the image, although there are color gradations in the frame. With Peak Illuminator, the details of the image melt more noticeably, and the overall perception of the video improves.
On which Samsung TVs does the Peak illuminator work
The Peak Illuminator works on TVs with high-quality screens with a 10-bit color depth. However, most televisions with Peak illuminators have EDGE backlit displays, which does not classify these displays in the high class, at least nowadays. The implication is that the picture transmitted to the TV is of poorer quality than the TV can show. In this case, the Peak illuminator technology should improve the quality of the image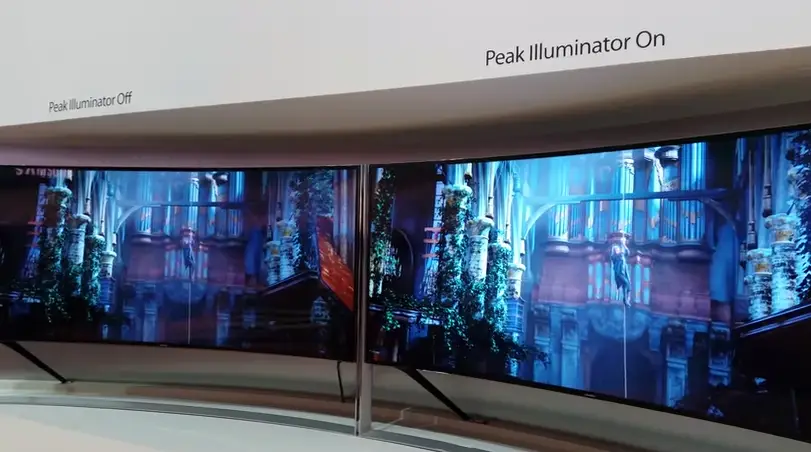 How Samsung's Peak Illuminator Works
Turning on Peak Illuminator allows you to even out the overall background of the image; dark areas appear lighter, and quality color tonality appears. The technology works with video that does not support HDR. This technology does not work with HDR video as it is useless with the video that supports HDR. The TV has built-in software that, when receiving streaming video, changes the brightness levels of color shades, increasing the brightness of individual image elements without changing the overall brightness.
Since 2017, the technology is not used; there are new QLED screens, which initially can show a better image quality. There is also improved software in which image enhancement technology is already built in by default. Also, the need to advertise the Peak illuminator technology is unnecessary, as more significant technical innovations have overshadowed some software technology. But it may be that in a few years, it will be remembered, and we will again see a mention of Peak Illuminator in advertisements.