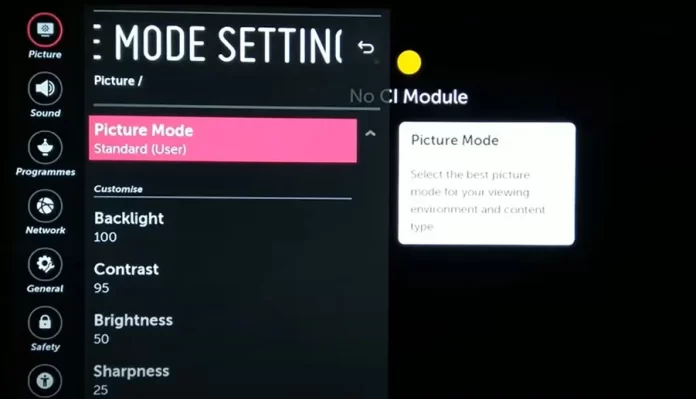 LG TV HDR settings (turn off, turn on)
Be aware that when you turn on HDR, you must turn off all additional picture enhancement programs in your TVs; this happens automatically. If the HDMI port is set to HDR, all different picture enhancement programs will be disabled. Therefore, HDR is only set for the currently active HDMI input. If you set HDR for HDMI1, HDR will not work on the other HDMI ports.
HDR (High Dynamic Range) is an addition to existing digital video formats: it is not a new digital video technology, but simply an addition of metadata to existing video coding standards. The metadata further defines image parameters and controls the settings of your TV. The image on the screen of your LG TV using metadata becomes more "alive" and natural. But be aware that HDR only works on high-end TVs with displays capable of displaying more than a billion colors in 10-bit depth. HDR – uses a color palette based on the use of 10-bit gradations. This allows the viewer to see subtle nuances of previously unavailable colors.
Of course, TV manufacturers do not always communicate the nuances of HDR in a particular TV model; for example, a TV may have an 8-bit color depth display but with dithering (FRC). Such a TV has HDR in the specs, but turning on HDR will allow only a tiny fraction of the capabilities due to the quality of the display.
Many of today's LG televisions are equipped with the ability to support the HDR standard. HDR technology has been endorsed in LG TVs since 2016. These are TVs of OLED, Super UHD, NanoCell, and QNED lines. They support all major HDR formats. You can find out if your model supports HDR in the owner's manual or other TV documents.
Which HDR standards do LG TVs support?
LG TVs support the following HDR formats:
Dolby Vision is a format that supports 12-bit color coding, making the picture look as realistic as possible by using metadata to change settings during viewing down to the frame. However, existing televisions cannot show this standard's entire range of colors. The standard is designed with plenty of room for the future. Metadata is generated at the frame level, and settings can change depending on the scene. It is the most progressive HDR format.
HDR10 – the first format, a feature, the dynamic range was set for the entire movie at the beginning of the film; the format is a bit outdated as it does not have the flexibility of settings.
HLG – the simplified format was developed for television broadcasts, it has no metadata, and the dynamic range data is sent along with the signal. According to Wikipedia, it is used for BBC iPlayer, DirecTV, Freeview Play, and YouTube broadcasts.
HDR10+ and Dynamic Tone Mapping Pro is the HDR10+ standard, but LG is shy about stating that in the specs; HDR10+ is a development of Samsung and Amazon. So the name Dynamic Tone Mapping is the same as HDR10+, adding metadata to change settings during viewing dynamically.
Turn on HDR in the LG TV settings
You should know TVs have many features and additional video processing programs, and these programs can negatively affect HDR video viewing. Therefore, HDR is disabled by default on LG TVs. You need to activate this feature to watch HDR content on your LG TV. It is elementary. To enable HDR, do the following:
Select "Home" from the TV menu.
Find the HDMI section.
Go to the "Settings" section.
Select the "Advanced" section.
Locate the "Picture" option.
Select HDMI ULTRA DEEP COLOR.
Activate it by moving it to the "On" position.
Press Restart.
More HDR settings for LG's 2017-2022 OLED TVs
On 2017-2022 OLED models, you must activate Dynamic Tone Mapping and turn on metadata processing. If you do not do this, the TV will not accept HDR. Why only OLED TVs should have Dynamic Tone Mapping enabled; it's elementary; OLED displays age, and the higher the picture's brightness, the faster the display ages. This is why all settings that affect the brightness of the image are disabled by default.
Suppose you adjust an image while on one of the HDMI inputs; you interact with a profile designed only for that input. So to set up an HDR profile, you need to run HDR content (a movie, TV show, or game) on your LG TV.
Calibrating your LG TV for HDR content
Calibration helps you accurately adjust the HDR display. Before you start the calibration, run any HDR video content on your TV.
Under "Picture", select HDR Technicolor Expert.
In the picture settings, select:
Energy Saving / Eye Comfort – Off.

OLED Light – 100.
Contrast – 100.
Brightness – 50.
Sharpness – 10.
Color – 55.
Tint – 1.
In the "Expert Settings" select:

Dynamic Contrast – Low.
Super Resolution – Off.
Color Gamut – Auto.
Color Filter – Off.
In the "White Settings", select Warm2 mode.

Select Noise Reduction – Off:
Noise Reduction – Off.
MPEG Noise Reduction – Off.
Motion Eye Care – Off.
TruMotion – On (De-Judder: 0 / De-Blur: 0).
The last option is especially important for owners of LG OLED TVs, because otherwise there is a chance that the image will start to flicker. This is because due to the 120 Hz refresh rate, movies at 24 frames per second do not always display well. The TruMotion function interpolates the frames to make the image smoother. The rest of the settings should be set to 0.
LG's 2018-2020 OLED TVs also have a TruMotion Pro mode, aka Black Frame Insertion, which is able to forcibly lower the frequency from 120 to 60 Hz by adding a black frame once per second to the image.
Also, depending on the LG TV model, settings may include Edge Enhancer (if this option is available, it should be left on) and Gamma (if this option is available, it should be set to 2.2).
Do I need to set the HDR type on my LG TV?
No, you don't have to; the TV, when it receives content with HDR data, determines what format it is and automatically begins to recognize it if HDR is enabled on that HDMI port. Therefore, the most important thing is that the video you are broadcasting has HDR data in its structure.
How to turn off HDR on LG TV
If you do not want your TV to support HDR, you can disable HDR. You can disable HDR on a device that streams video to a TV with HDR, such as a game console. This is the best solution, in modern LG televisions switch to HDR automatically when such a signal is detected in the HDMI inputs.
You can also turn off HDR support on your TV.
To turn off HDR in LG OLED TV.
As I said, in LG TVs with OLED screens, to disable HDR, all you have to do is turn off Dynamic Tone Mapping. The TV will stop recognizing HDR content. To disable: screen → brightness → Dynamic Tone Mapping → off; in some models, this may be the HDR Tone Mapping setting. Unfortunately, this may not always work; you need to select the brightness mode that will be the least responsive to HDR, and settings need to be made when displaying HDR content on the TV.
Go to settings Picture → Select Mode →, and you will choose these settings.
When You Use the HDR/Dolby Vision Signals, will be available:
Vivid: Sharpens the image by increasing the contrast, brightness, and sharpness.
Standard – In a typical viewing environment, it opens a screen that can adequately show the expressiveness and brightness of HDR.
Cinema Home – The screen appears brighter and more precise than the Cinema screen.
Cinema – Suitable Picture for HDR video signal.
Game Optimizer – Suitable Picture for gameplay.
FILMMAKER MODE
Select Standard: This is the most petite simple HDR setting.