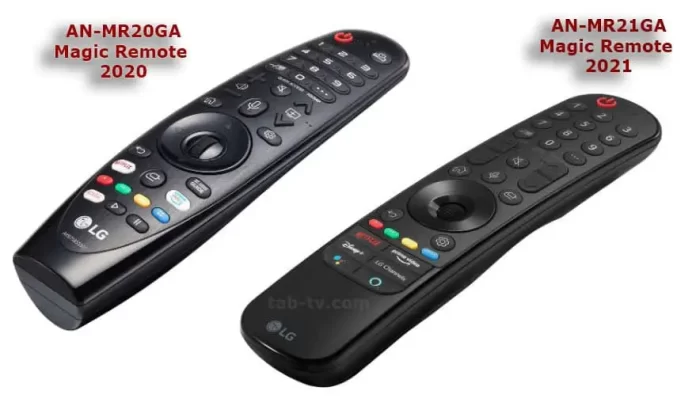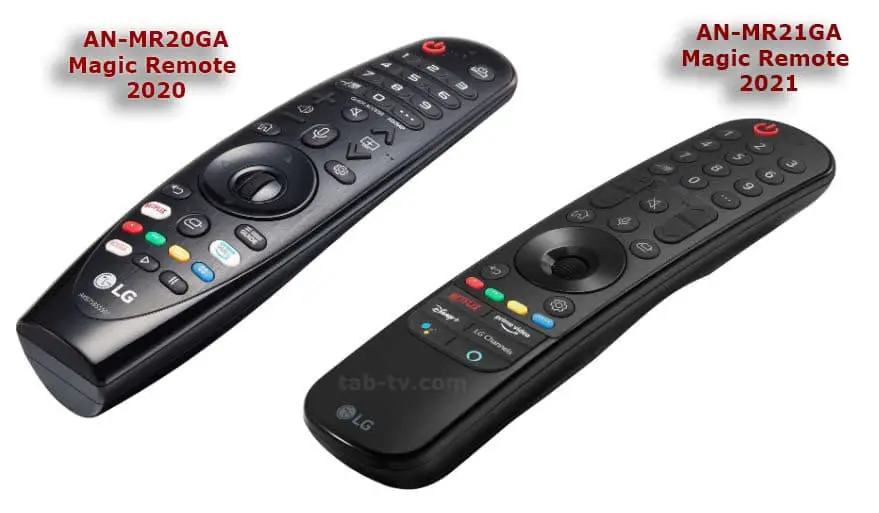 In 2021 new LG televisions will come with the upgraded AN-MR21GA remote control. You can find out by reading the assigned FCC ID (the Federal Communications Commission an authority that's standardizing wireless products in the U.S. market).
We can learn from the ID assignment information that LG Electronics USA has submitted the Magic remote AN-MR21GA and AN-MR21GC for registration. These are the smart remotes for LG's 2021 TVs.
Magic Remote 2021 differences
LG's 2021 OLED B1, C1, G1, W1 and NanoCell and QNED TVs will come with new remotes. The Magic 2021 remote will have a slightly different shape. In the last few years, this is the first redesign of the remote.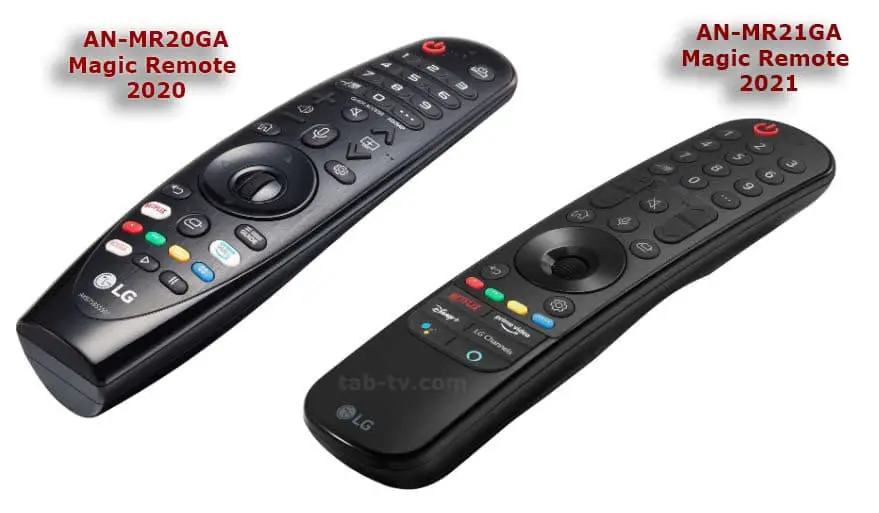 As you can see in the picture, the purpose of the remote bottom buttons has changed, adding buttons for quick access to streaming services. If previously there was access to Amazon Prime and Netflix, the new remote control also provides quick access to Rokuten, LG Channels and Disney+.
The very bottom two buttons access the voice assistants Google Assistant and Amazon Alexa.
Also Magic Remote has a built-in NFC module, it helps to quickly transfer content from your smartphone to the TV, just place the remote control and NFC-enabled phone next to each other.
You can also read more about new LG Magic Remote 2021 in this article.
Is LG Magic Remote 2021 compatible with older TV models?
According to existing information, the 2021 remotes will be compatible with LG TVs starting since 2019, but only if you would update your TV software.
The Magic remote 2021 AN-MR21 is compatible with 2019 and 2020 TVs. These are 2020 LG TV models: CX, BX, GX, WX, ZX, Series Nano all models Nano 80, 81, 86, 90, 91, 95, 99 and UN70, UN71 (only in some countries), UN8, UN9
2019: W9/E9/C9/B9/SM9/SM8; UM7/LM6/LM5* (if there is bluetooth on the TV).