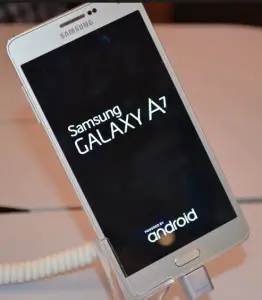 Samsung Galaxy A7 goes on sale with different model designation, the commercial designation of one A7, but there are different factory marking SM-A700F, SM-A700H, SM-A700DS.
SM-A700F-smartphone installed one module Sim card.
SM-A700H-in phone module for 2 sim cards.
SM-A700DS– also that H, only in some countries can be designated phone supports 2 sim like Dual Sim.