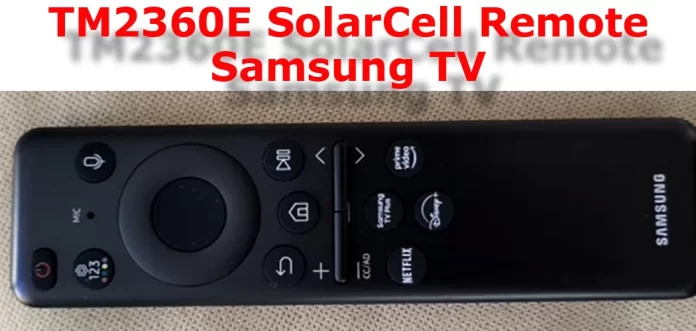 The TM2360E is the new remote control for Samsung's premium 2023 TVs. You should know that Samsung gives two names to its remotes. The TM2360E is the commercial name of the remote, but there is also a part number or model number. So the TM2360E will be assigned to all remotes, and the part number defines the features of the remote, both technical and external; for example, there can be different buttons for quick access to streaming services, Amazon Video, or Netflix. The remote's model number for Samsung 2023 premium TVs is BN59-01432A; this is for North America.
Although if you download the technical documentation for the QN800C and QN900C TV remote, it says the remote model is BN68-15697A-00.
This needs to be clarified, although if you want to know the exact model of the remote, on the back, there is a QR code; in this QR code is the model number of the remote. If you often have problems with the remote control, especially if you have a pet dog who likes to chew something. Scan the QR code and write down the model number of your remote control. Selecting a remote control, you will be confronted with many original and replacement models; it will be much easier to find the right one.
TM2360E SolarCell TV remote control for Samsung 2023 features

Now about the features of SolarCell 2023 remotes, the remote has become smaller. The solar panel has shifted slightly toward the center. But these are purely cosmetic differences; in terms of remote control functionality, it has not changed. Remote control removed the button multi-view; the study probably showed that this button is not in demand. And maybe remove just a useless element; most users will not even notice these changes.
Compatibility of TM2360E with previous generations of TVs. There needs to be more information on the compatibility of 2023 remotes with 2019-2022 TVs.