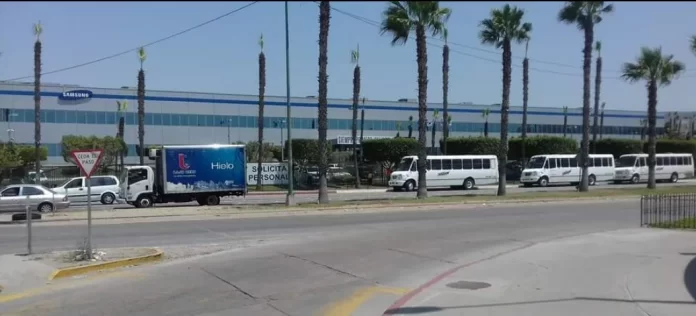 You will find it in this article if you are interested in where Samsung televisions are made. Of course, in today's world, many companies have long ago moved production to other countries. Completely different reasons influenced this; cheap labor is characteristic of Vietnam and China, favorable tax policies, the example of the United States and Mexico. Therefore, it is more correct to divide TV production into several stages. Production of components usually takes place in countries with cheap labor, but the final assembly is carried out in countries with favorable tax policies.
Who makes Samsung TVs: Samsung TV made where
Where is Samsung TV made. Components (bodies, circuit boards, screens) for televisions are mainly produced in China and Vietnam, while some components are produced in Korea; for example, screens are produced in three factories, two in South Korea and one in China. Samsung stopped making standard LED displays in 2022, and its LCD panel factories were sold to China's TCL. In the future, Samsung will develop and produce a new generation of displays for TVs using QD-OLED technology. In 2022, the first displays were installed in OLED TVs from Samsung and Sony.
Who makes displays for Samsung TVs?
Samsung has been buying displays for its TVs from different manufacturers for about ten years, with screen suppliers such as TCL CSoT (China Star Optoelectronics Technology), AU Optronics, Innolux, and BOE. For OLED TVs, the screens are produced by Samsung.
How are TVs made
After the TV components are manufactured, they go to assembly lines. These are small factories that receive the components and assemble the TV. These factories do the conveyorized assembly. The screen, circuit board, and speakers are installed in the case. The TV is inspected, packaged, and shipped to stores. There are quite a few such factories; they are closer to the consumer, and, as I said, the main goal of such factories is to minimize taxes.
The finished TV is transported through the logistics chain to the country for which it is produced. You should know that TVs from different countries are not the same in their technical characteristics; for example, different digital broadcasting standards are used, respectively, and digital tuners are other. Also, support for streaming services depends on the country; here, it already plays a role commercial component, the royalties for watching movies rely on the region, in other words, on the estimated number of viewers who watched the film. And in some countries, popular streaming services require specific software to work. Therefore, the model number includes a region identifier.
Samsung TV made in which country
In which countries are Samsung TVs assembled – The final product, the TV, is manufactured worldwide. The place of production is chosen based on logistics and economic benefits. Samsung TVs are produced in Samsung factories in the following countries, Slovenia, Hungary, Romania, Korea, Russia, China, Mexico, Malaysia, Vietnam, Brazil, and India.
Samsung TV factory in Korea
Samsung TVs are made in South Korea in the city of Suwon. But in 2018, the Suwon factory was converted. A mass assembly of televisions was stopped. The factory was retooled to produce test equipment for prototype testing. Since June 2018, Samsung TVs have not been produced in Korea.
Samsung TV production plant in China
In China, Samsung assembles TVs in the city of Tianjin. 90% of the televisions produced go to the Chinese market, with the remaining televisions being exported mainly to Mongolia and nearby countries. But recently, Samsung has been considering stopping the production of TVs in China. The increase in staff salaries makes production unprofitable. It is more profitable to produce TVs in Thailand or Vietnam. As a result, according to the Chinese press, the factory in China was closed in 2020. At the time of the closure, the plant employed about 300 people.
Samsung TV factory in Mexico
In Mexico, the Samsung TV factory is located in Tijuana. This factory produces TVs for North and South America. The plant can produce about 18 million devices per year. In 2017-2018, there were reports of a possible relocation of the plant due to potential tax increases from the U.S. But since the plant produces TVs for the entire American continent, rumors of a plant closure have not been confirmed. The United States only imposed taxes on devices shipped from South Korea. The factory continues to operate. In addition, Samsung is increasing investment in assembly plants in Mexico.
Samsung TV factory in Hungary
Samsung TV factory in Hungary is located in the city of Jasfensaru. This factory produces televisions for Europe. The plant's capacity allows the assembly of about 8 million devices annually.
Samsung TV factory in Slovakia
Samsung once had two factories in Slovakia, one in Voderady; this factory produced components supplied to the Galant factory. The factory in Voderady was closed and merged with the factory in Galant. Televisions produced in this factory are provided to Europe.
Samsung TV factory in Romania
Samsung now produces components in Romania; previously, monitors with tuners and some TV models were assembled in small quantities in Romania. But that was in 2012-2015 when there was the highest demand for new TVs.
Samsung TV factory in Russia
In Russia, Samsung assembles TVs at a plant in Kaluga region, Koryakovo village. The plant assembles TV sets for Russia and the CIS countries, and some models of TV sets are also supplied to Eastern Europe. The plant's capacity is approximately 7-8 million televisions per year. In 2022, the plant was shut down, and Samsung joined sanctions against Russia and stopped supplying TVs to Russia.
Samsung TV factory in India
Samsung used to produce TVs in India at a plant in Chennai. But in 2018, TV production in India was completely stopped. The reason for this situation was the Indian government's decision to impose a tax on components supplied to assemble televisions. The televisions were supplied to India from Vietnam. In 2020, TV production was resumed at the production facilities of Dixon Technologies. This was possible after the Indian government waived some duties on components, such as removing tasks on TV screens.
Samsung TV factory in Vietnam
Vietnam is one of Samsung's largest centers. This situation has arisen because of cheap labor and the loyal policies of the Vietnamese government. Samsung has created about 60,000 jobs in Vietnam. Samsung personnel work in one research center and eight factories in Thayingguen province. The televisions produced are shipped to Asia, China, Korea, Australia, Africa, and many other countries.
Samsung TV factory in Malaysia
In Malaysia, Samsung manufactures TVs in Seremban. But in 2019, the decision was made to stop producing TVs in Malaysia. The primary production of TVs will be concentrated in Vietnam.
Samsung TV factory in Brazil
Samsung televisions in Brazil are manufactured in the industrial center of Manaus. Various electronics have been produced in this factory since 1995. About 10 million televisions were produced in 2019. The televisions are shipped to South America.
Samsung TV factory in Egypt
Samsung also has an assembly plant in Egypt, Beni Suef, which produces TV sets for Africa and the Middle East.