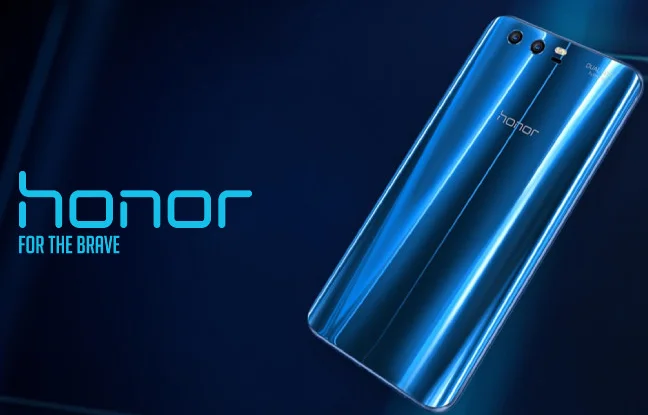 Honor brand, which owns the trademark
Who owns the Honor brand, history of the brand
A little history about the Honor brand. Originally this brand belonged to the Chinese company Huawei. It was the second brand. Huawei phones were budget class, Honor brand was registered to promote more expensive phones. You should know that Huawei never fully produced phones on its own, the development of models yes was done by Huawei, and part of the production was always outsourced to OEMs.
Honor phones 2013 – 2020.
During this period, the Honor brand is the brand of the Chinese company Huawei. The phones are manufactured in China in OEM and Huawei factories. Huawei has spun off the Honor brand into a separate division that promotes and sells Honor phones. But the Honor division is on Huawei's staff, being a virtual division. Let's just say the company has built a vertical from the beginning of production to the Honor sales division.
Why Huawei launched a second Honor brand
Many write that Huawei spun off Honor phones into a separate division in 2013 because these phones were positioned for a younger audience. But that's not the case. To enter the phone market, Huawei initially produced mid-range phones of mediocre quality; Huawei phones were positioned as budget devices in the mainstream audience. As phone sales grew, it became necessary to change the image of the devices, and a new brand was invented that customers should not associate with Huawei. The manufacturing quality of Honor phones was given more attention. For example, better quality screens and body material, although the platforms on which Honor and Huawei phones were developed are the same.
Also during this period, Huawei began to expand into the European and American markets. Negotiations were held with major mobile operators to sell Huawei and Honor phones along with cellular packages, for 10-20% of the cost of the device.
Thanks to the company's efforts, Honor phones have become a separate brand, unrelated to Huawei, among many buyers. This practice is standard in the consumer electronics market, and many companies produce devices under multiple brands. For example, Bosch, Siemens, Gaggenau, Zelmer are brands of the Bosch-Siemens concern, which differ in quality and price.
Problems with Honor by Huawei
In 2019, the U.S. imposed sanctions against Huawei that affected chip manufacturing and access to software. Although Huawei said it would develop its own operating system for its phones, this is unrealistic. And who needs a phone without Google cards or payment services. There is a market for these phones only in China, since Google is already blocked there. Until 2020, Huawei continued to produce phones for which components were allowed and Google services were not blocked in Android. During this period, Huawei went to various tricks, such as creating a fund for the purchase of components before the complete ban on the purchase of processors. The company allocated $0.5 billion for this. The company also produced phones like the Honor 20 and Honor 20 pro or Lite on the same platform, but with slightly different names. In early 2020, it became clear that Huawei would either lose leadership with phones or needed to do something, so the company decided to sell the brand. Prior to that, Honor's virtual division had been cut by 80%. That is, immediately after the sanctions were imposed, the company felt there was no future for Honor phones as part of Huawei.
Honor phones after 2020
Therefore, fleeing from the sanctions, Huawei decided to sell all assets related to Honor This was done at the end of 2020, the Honor brand was sold to the Chinese corporation Shenzhen Zhixin New Information Technology Co. Thus, since 2021, all Honor phones have nothing to do with Huawei. This consortium continued to manufacture Honor phones.
Honor phone company, who owns honor
As I said before, the Honor brand is owned by Shenzhen Zhixin New Information Technology Co. According to publicly available documents, it is a limited liability company registered on September 27, 2020, with two shareholders and an authorized capital of 100 million Chinese yuan.
98.6% of its shares are owned by Shenzhen Smart City Technology Development Group Limited Company (深圳市智慧城市科技发展集团有限公司), a company owned by the China State Assets Supervision and Administration Commission.
The remaining 1.4% is owned by Shenzhen State Capital Cooperate Development Private Placement Fund Limited Partnership (深圳国资协同发展私募基金合伙企业(有限合伙), a consortium of more than 30 long-term agents and dealers of Honor branded products.
According to Shenzhen Municipality, Shenzhen Smart City Technology Development Group Limited Company is as follows.
Shenzhen Smart City Technology Development Group Co., Ltd. (hereinafter referred to as "Shenzhi City Group") is a state-level high-tech enterprise fully owned and directly managed by Shenzhen State Assets Supervision and Administration Commission. The company employs about 4,000 professional and technical employees of various backgrounds, almost 40% of whom are doctors of science and masters of science. Eleven companies are wholly owned and held, including 1 listed company (Shenzhen Chengjiao, 301091).
Adhering to the core values of "responsibility, innovation, cooperation and struggle", Shenzhicheng Group views its overall orientation as "providing high-quality universal solutions for smart city and digital government" and insists on serving the overall development situation, serving the reform of public enterprise, serving people and livelihood, serving smart city construction, timely secondary development and full implementation of construction and operation of Shenzhen smart city.
Since its establishment, Shenzhicheng Group has fully supported the construction of Shenzhen smart city and digital government, deployed strategic development industries, completed key special tasks and relied on the establishment of cloud network base, space base and data base, and coordinated development based on the strategic deployment of city party committee and municipal government. Smart business in key areas such as public affairs, epidemic prevention, transportation, housing, emergency response, health care, education, human society, finance, corporate services, credit reporting, unions, etc., helps improve the modernization of city management systems and management capabilities, and make cities smarter.
During the "14th Five-Year Plan" period, Shenzhen Group will be based in Shenzhen, play the role of state-owned enterprise, serve the national strategy, focus on building smart cities and digital governments, accelerate the establishment of smart city industrial group and strive to become the "world's leading smart city", "comprehensive construction operator and green builder" to help Shenzhen build a new benchmark of smart city and digital model of Chinese city.
Simply put, by leaving sanctions, the Honor brand has moved from one state-owned company, Huawei, to another state-owned company, Shenzhen Zhixin New Information Technology Co. That company will continue to produce Honor phones, which will likely be manufactured by OEMs and ODMs.
Huawei phones after sanctions
After sanctions, Huawei almost lost the phone market in the world, yes phones are popular in China but no one needs them in the world. No one needs the company's own Harmony OS either. The company continues to produce a number of phone models but this is very small compared to what the company used to produce.