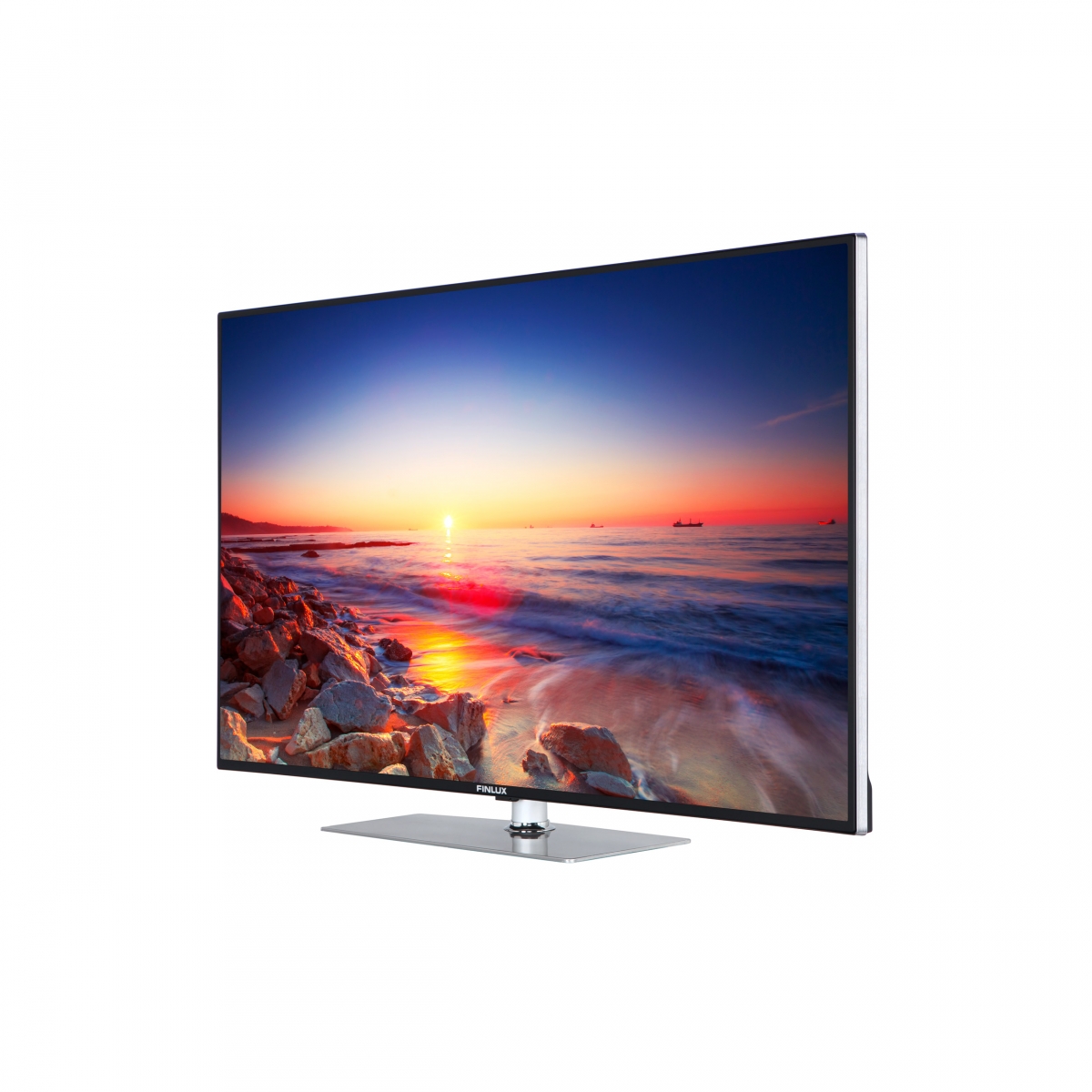 Finlux brand that as of 2015 owned Turkish company Vestel.
Historically, it was able to offer quite competitive TVs for the price category to win 25% of the UK television market. In other countries the trademark virtually unknown, group TVs Vestel produces the brands
MAXWELL
Telefunken
Techwood
The table shows the main models of television sets provided in the UK.
Televisions can be divided into 4 categories.
Televisions with a small screen and resolution HD.
Big screen TV and Full HD resolution and access to the Internet.
UHD TV screens and Internet access.
Variety UHD TVs, curved screen.
Televisions have Finlux 3D, with active 3D, we bring breath-taking action to life with immersive technology, allowing you to watch movies and sporting action with exceptional added depth. With 2 pairs of active 3D glasses included, you can ensure you share the experience.
The Smart functionality on this TV enables users to enjoy their favourite content from Netflix, BBC iPlayer, YouTube, Facebook and much more! Also has a great web browser to surf the internet with and browse content from the comfort of your sofa. Download our Finlux Smart Centre App and take control of this Finlux TV via a smartphone or tablet device!
Ultra HD Smart TV has 4 HDMI 2.0 ports supporting HDCP 2.2 so you can connect all your devices that are able to produce UHD content. This beautiful curved TV also has a mini-scart port, 3 USB ports and a set of AV ports.
Comparative table TV Finlux 2015
| | HBE180B | FCE274B | HBE274B | HPD274B | HCD274B | HME249S | FPD274B | FCD274B | FME249S | UT3E310B |
| --- | --- | --- | --- | --- | --- | --- | --- | --- | --- | --- |
| 19" | X |   |   |   |   |   |   |   |   |   |
| 22" |   | X |   |   |   |   |   |   |   |   |
| 24" |   |   | X  |   |   |   |   |   |   |   |
| 32" |   |   |   | X |  X |  X |   |   |   |   |
| 40" |   |   |   |   |   |   | X | X | X |   |
| 42" |   |   |   |   |   |   |   |   |  X |   |
| 43" |   |   |   |   |   |   |   |   |   | X  |
| 49" |   |   |   |   |   |   |   | |   |  X  |
| 50" |   |   |   |   |   | |  X | | X |   |
| 55" | | | | | | | X  | | | X |
| 65" |   |   |   |   |   | | | | X |   |
| Resolution | 720p (HD) | 1080p (Full HD) | 720p (HD) | 720p (HD) | 720p (HD) | 720p (HD) | 1080p (Full HD) | 1080p (Full HD) | 1080p (Full HD) | 4k (UHD) |
| Refresh Rate | 50 | 50 | 50 | 50 | 50 | 50 | 50 | 50 | 50 | 100 |
| Smart TV |   |   | | • | | • | • | | • | • |
| 3D Type |   |   |   |   |   |   |   |   |   |  • |
| Curved |   |   |   |   |   |   | |   | | |
| WI-FI | | | | • | | • | • | | • | • |
| HDMI | 2 | 1 | 2 | 2 | 1 | 3 | 2 | 3 | 3 | 4 |
| Remote |  standart |  standart  |  standart  |   standart |   standart |  standart  |   standart |  standart  |  standart |  standart |
| Camera |   |   |   |   |   |   |   |   |   |   |
| | UT3E242S | UT3EC320S | UX3EC320S |
| --- | --- | --- | --- |
| 55" | X |  X |  X  |
| Resolution | 4k (UHD) | 4k (UHD) | 4k (UHD) |
| Refresh Rate | 100 | 50 | 100 |
| Smart TV | •  | •   |  • |
| 3D Type |  • |  • |  • |
| Curved |   |   • |  • |
| WI-FI | • | • | • |
| HDMI | 4 | 4 | 4 |
| Remote |  standart |  standart  |  standart  |
| Camera |   |   |   |