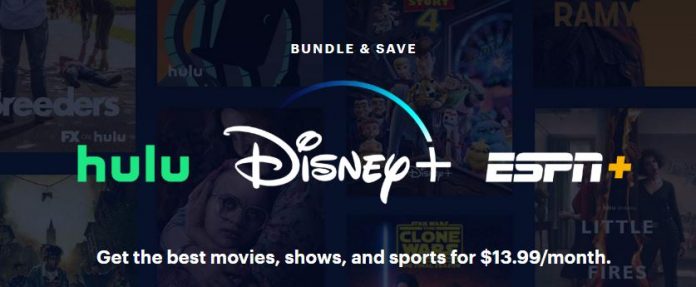 You should know Disney owns many other video streaming and broadcasting services. So Disney owns the following brands.
Disney owned brands.
ABC Networks
ABC News
ABC Owned Television Stations
Disney
ESPN
Freeform
FX
Hulu
NATIONAL GEOGRAPHIC
Owning many brands, Disney has a fairly loyal policy for its customers. So you can subscribe to three streaming services at once Disney +, Hulu, ESPN +.
How much will I save by purchasing a Disney +, Hulu, ESPN +
If you subscribe to each individual service. The monthly usage fee will be about $20. If you subscribe to three services in one package your total cost will be about $14 your savings will be about $6 a month. Note you will get access to Disney+, ESPN+, Hulu service will be available with ads.
Will my device support all three services?
You do not have to worry about this, Disney +, ESPN+ and Hulu, work on the same platforms and devices. If you use at least one service, then most likely all three will be available to you. If your TV or device is made no later than 2016, chances are it will support all services.
I will have one account for all services?
You should know you will not have a single account; when you sign up for a package, you will be generated an invitation to sign up for other services. For example, if you sign up for the package through Hulu, you will receive a sign up invitation for Disney+ and ESPN. For convenience, you can use the same login and password for all services.