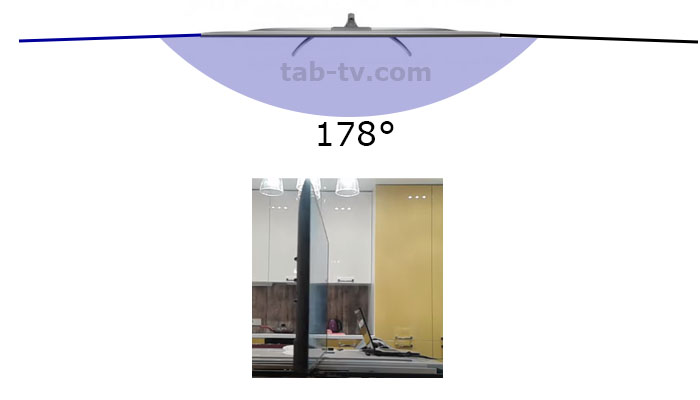 I've seen for example in Chinese brand TVs, the viewing angle is 178°(H) x 178°(V) (CR≥10), 178 is clear, it means at what angle you can see the image on the screen when you look vertically and horizontally, but what is CR? I will now tell you what this parameter is.
What CR – (Contrast Range) means
CR (Contrast Range) is the range of contrast, the amount of change in contrast of the image on your TV screen. It is used in conjunction with viewing angles and means the following. Within a viewing range of 178 degrees vertically and horizontally, the image contrast will change by no more than a factor of 10. In more detail, when viewing the TV strictly at the center of the screen, the contrast ratio is conventionally assumed to be 100%. At an angle of 178 degrees, the image contrast will be 10 times less, only 10%.
This parameter is useless at such a large viewing angle you will not see the screen. But what it means is the greater the angle you look at the TV screen, the worse contrast will be. This is the standard value for any screen. Just accept that some manufacturers specify this parameter.