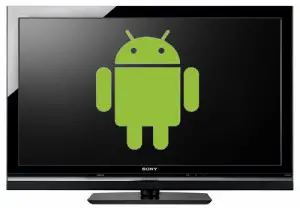 Sony released in 2015 its line of TVs with the platform Android TV. Operating system under which working televisions, adapted to Android OS.
Modern televisions are mini computers, similar to a smartphone and that would be the initial TV show, you need to have a program which, when loaded into RAM TV provides television work.
Manufacturers of TVs mounted on the operating system, the operating system designed for ARM processors.
If we consider that Sony TVs Andoid OS slightly changed if the original version of the OS is used as a browser Chrome Sony left the Opera.
OC Android for Sony TVs are no better and no worse than similar OS on TVs from other manufacturers.