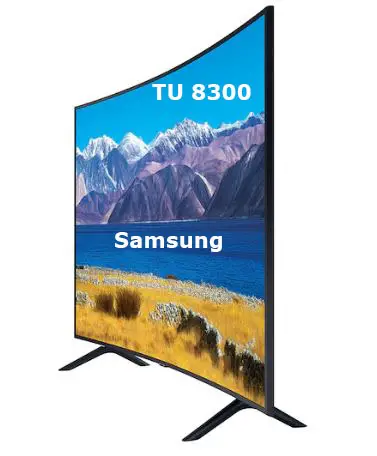 Will my Samsung TV be able to show the application Disney Plus, how to set up Disney Plus on your Samsung TV, many people ask this question when connecting the application on your TV.
According to the statement of Samsung Disney Plus works on Samsung TVs produced since 2016. For a simpler connection we will list compatible Samsung TVs to work Disney +. Yes, and you can ask why it is not possible to turn on Disney Plus on TVs produced before 2016. On the technical side, there are no problems, but in order for the application to become available, the developer will agree in Samsung on the development and inclusion of the application in the Samsung application store for TVs. But probably for some reason, it was decided to make
Disney Plus is only available on TV since 2016.
Compatibility table of Disney Plus and Samsung 2016-2020 TVs

The table is prepared on the basis of materials from the site Samsung compatibility of TVs and Disney+.
Samsung TV supports Disney Plus if the model number, there is a letter K, M, N, R, T. But even Samsung notes that the list can be inaccurate. The best way to check if you can watch Disney Plus on your TV is to find the application in the app store, if you found it, then your TV supports Disney Plus.
| 2016 | 2017 | 2018 | 2019 |
| --- | --- | --- | --- |
| 40K5100A | 32M5300A | 32N5300A | 49RU8000 |
| 49K6250A | 40M5300A | 40N5200A | 55RU8000 |
| 55K6250A | 43M5300A | 43N5300A | 65RU8000 |
| 55K625DA | 49M5300A | 40NU7100 | 75RU8000 |
| 40K5100A | 50M5300A | 43NU6900 | 82RU8000 |
| 55K625DA | 55MU8500 | NU6900 | 43RU7100 |
| 40KU6300 | 65MU8500 | 50NU6900 | 50RU7100 |
| 40KU630D | 75MU9000 | 55NU6900 | 55RU7100 |
| 40KU7000 | 40MU6290 | 58NU608 | 55RU7300 |
| 43KU6300 | 40MU6300 | 65NU6900 | 58RU7100 |
| 43KU630D | 43MU6290 | 65NU7200 | 65RU7100 |
| 43KU7000 | 43MU6300 | 75NU6900 | 65RU7300 |
| 43KU7500 | 49MU6290 | | 75RU7100 |
| 49KU6500 | 49MU6500 | | 32Q50RA |
| 49KU650D | 49MU7500 | | 43Q60RA |
| 49KU7000 | 49MU7600 | | 49Q60RA |
| 49KU7500 | 50MU6300 | | 49Q70RA |
| 50KU6300 | 55MU6290 | | 55Q60RA |
| 50KU630D | 55MU6300 | | 55Q70RA |
| 55KU6290 | 55MU6490 | | 55Q80RA |
| 55KU6300 | 55MU6500 | | 65Q60RA |
| 55KU630D | 55MU7500 | | 65Q70RA |
| 55KU6500 | 55MU7600 | | 65Q80RA |
| 55KU650D | 65MU6290 | | 65Q90RA |
| 55KU7000 | 65MU6300 | | 75Q60RA |
| 55KU700D | 65MU6500 | | 75Q70RA |
| 55KU7500 | 65MU7500 | | 75Q80RA |
| 55KU750D | 65MU7600 | | 75Q90RA |
| 60KU6300 | 75MU6290 | | 82Q60RA |
| 60KU630D | 75MU6300 | | 82Q70RA |
| 65KU6290 | | | 82Q80RA |
| 65KU6300 | | | 82Q90RA |
| 65KU630D | | | 85Q70RA |
| 65KU6500 | | | 55Q900RB |
| 65KU650D | | | 65Q900RB |
| 65KU7000 | | | 75Q900RB |
| 65KU700D | | | 82Q900RB |
| 65KU7500 | | | 85Q900RA |
| 65KU750D | | | 98Q900RB |
| 70KU6300 | | | 43LS03RA |
| 70KU630D | | | 49LS03RA |
| 78KU7500 | | | 55LS03RA |
| 78KU750D | | | 65LS03RA |
| | | | 55LS01RA |