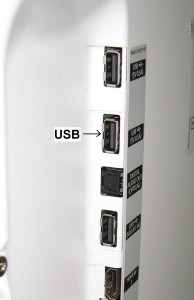 HDMI, USB, Component in, AV in, Scart, IR Out designation, description, differences
TVs have several types of ports for connecting various devices, game consoles, external memory devices. The ports used differ in their purpose. Of course in a TV, the ports mainly work for signal reception. Now I will tell you about the purpose of the ports on the TV and what devices you can connect to the TV.
HDMI ports in TVs explained
High-Definition Multimedia Interface (HDMI) — is a high-definition multimedia interface that allows you to transmit High Bandwidth Digital Copy Protection (HDCP) protected digital video and multi-channel digital audio signals. The HDMI connector provides a digital connection to any device that has an HDMI out port using appropriate cables. The HDMI (in) port on your TV works only for video reception. Various devices are connected to this port:
Computer
Laptop
PS and xBox game consoles
Streaming media players such as Roku, Fire TV Stick, and other devices
Bluray player
HDMI ports differ in version number, currently the newest version is 2.1. Depending on the year of manufacture and type of screen, different versions of HDMI ports may be installed in your TV. Note HDMI ports (ARC) allow you to transmit audio from your TV to an active speaker.
HDMI ports in TVs explained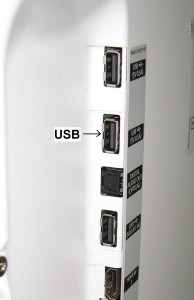 Universal Serial Bus – serial data transfer between electronic devices.
To connect peripheral devices to the USB bus special cable is used, The presence of built-in USB power lines allows you to connect a USB device without its own power supply. Standard USB outputs 5V 0.5A, but due to the increasing number of devices that consume more power 0.5A, in TVs and kits the ports give increased power of 1A. In the picture you can see (enlarged) Samsung SMART TV 3D Full HD LED UE40ES6100, that the lower USB port is signed HDD 5V 1A, it can power a device that consumes up to 1 amp.
You can see in the TV USB ports of two standards USB 2.0, USB 3.0
USB 3.0 is the third major version of the Universal Serial Bus (USB) standard for connecting devices. Among other improvements, USB 3.0 adds a new data transfer mode called "SuperSpeed" (SS) capable of transferring data at up to 5 Gbps (625 MB/s), which is more than ten times the high speed of 480 Mbps (60 MB/s).
USB is now mostly used to connect flash drives to watch videos. Some video streaming devices can also be connected to USB.
Component  (Y / Pb / Pr) ports in TVs explained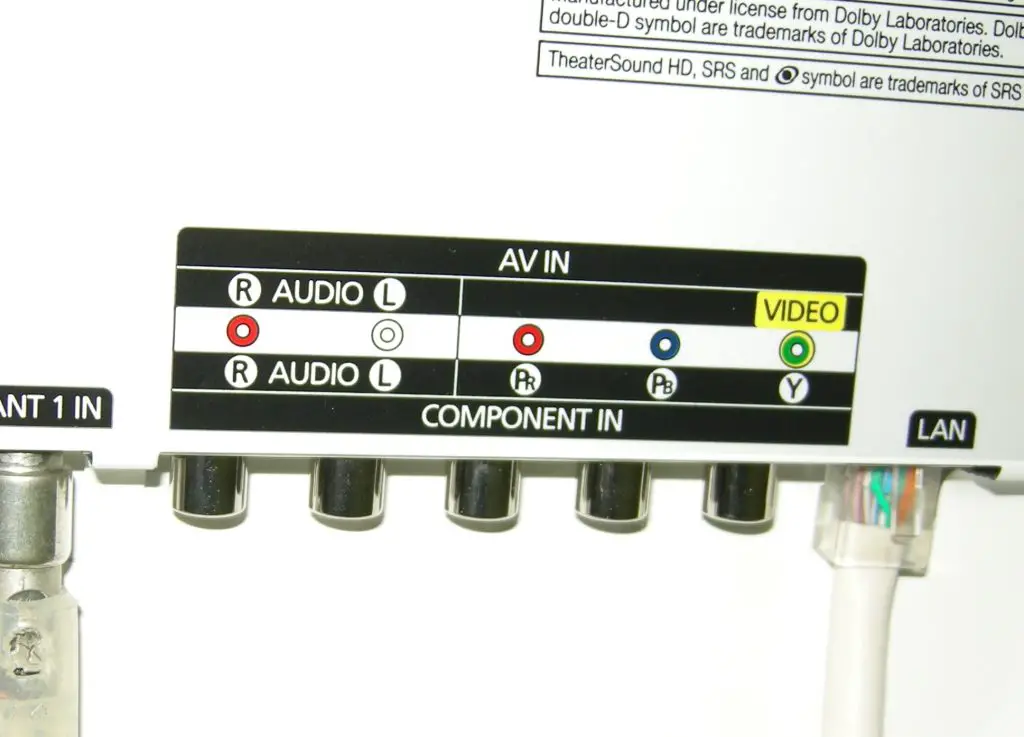 Component input is used to receive an analog signal to the TV. An obsolete technology, but used to allow video from older sources, such as old DVD players, to be displayed. The device transmitting the video must have composite outputs. The following signals are transmitted via this protocol
Y – transmits brightness level and clock pulses, indicated by a yellow green circle.
Pb – transmits the difference between blue level and luminance level, indicated by a blue circle.
Pr – transmits the difference between the luminance level of red and is indicated by a red circle
Since the signal is less transformed when transmitted to the component input, there is less loss of picture quality compared to a standard RGB connection (SCART). Lately, TVs do not use an RGB connector to receive analog audio, but only a component (AV) connector (Audio+Video)
S/PDIF digital audio ports in TVs explained

SPDIF optical digital audio output is used to transmit sound from the TV to an external active speaker. Initially, SPDIF supported the transmission of sound in stereo format without compression. After further refinement, SPDIF supports audio output in 5.1, 7.1 formats in compressed form. The maximum length of the optical cable from the TV to the speakers is about 10 meters or 32 feet.
 Scart, RGB, RCA ports in TVs explained

European standard Scart connector for connecting multimedia devices to your TV, e.g. VCR, DVD player. An obsolete format, it is designed to transmit an analog signal to your TV. SCART connection integrates various devices, it combines all necessary signals in one connector. RGB is a similar format, only video and audio are output on separate connectors.
Ethernet or LAN port on the TV explained
Standard Internet connector to connect the TV to the computer network, through this port the TV communicates with the Internet, through this connector you can also connect the TV to your home network. Watch streaming videos from Amazon, Netflix, Youtube and many other streaming services.
Modern televisions also use WiFi to connect to the Internet, but a cable connection is more stable.
IR Out port on the TV explained
is used to connect an infrared adapter. The TV has a universal remote control that lets you control your cable TV, Blu-ray players, home theater, and other third-party external devices connected to the TV with the remote control. Your TV receives the signal and broadcasts it to other devices via scart or HDMI
By installing the adapter, you get the opportunity to work with only one remote control.
Also as an option used when for some reason the standard receiver signal does not work, for example, is covered by the structural elements. The obsolete device is very rarely used in modern televisions.