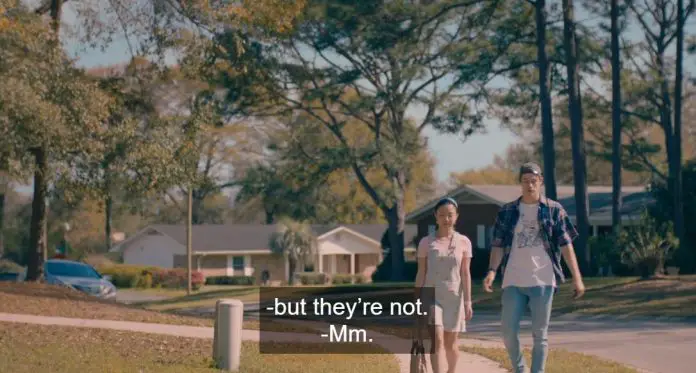 Subtitles help you better understand the content, especially if you're watching content in a foreign language. However, subtitles can be very annoying because they obscure part of the picture.
In such a situation, you may want to turn off subtitles on your Samsung TV and this article may help you.
How To Turn Off Subtitles On Samsung TV
It's very easy to disable subtitles on Samsung TVs. Samsung has provided this, so you can do it on any Samsung TV in a couple of steps.
But keep in mind, sometimes the TV operating system is updated and the steps you should follow may vary slightly depending on the manufacture year of your TV (and OS version respectively).
Samsung TV subtitles won't turn off
One of the basic rules you need to follow when turning off subtitles. You have to figure out where you need to turn off subtitles, you don't always need to do it on the TV, you might need to do it on the device through which you watch TV shows.
You need to turn off subtitles on your TV if you're watching TV through cable or satellite. Yes, in that case you can disable subtitles through the TV menu.
If you are using a streaming device, it is usually connected to the TV via the HDMI input. This could be a ROKU TV, Chromecast, Fire stick and other devices. In this case, you need to disable subtitles in the device settings. This is easy to explain, when you get a video stream through HDMI, the TV just shows the image that it works with as a monitor. All settings must be done on the device.
If you are running a video app from an app store, such as Netflix, Amazon, Hulu, in which case subtitles are disabled in the app menu.
Switching off subtitles on your Samsung TV explained
There are a few things to keep in mind before you switch off subtitles.
Subtitles are available in content and apps that support them. In order for the TV to show subtitles, the subtitle information must be transmitted along with the video file. Also don't forget that streaming services such as Hulu, Disney+, Netflix, Prime Video have their own subtitles and you need to switch them off in the app.
I mean there's no one simple pattern to disable subtitles. For example, subtitles for Prime Video need to be switched off in Prime Video. Similarly, when watching DVD and Blu-ray videos, you should disable and enable subtitles in the disc menu.
On your TV, you can also switch off subtitles broadcast on terrestrial or cable television.
How to find how to disable subtitles in the Samsung TV menu, disabling subtitles in TV programs
Switch on the TV, take the remote control and press the menu button. Then follow the steps below:
1.  Use the arrow buttons on the TV remote and select "Settings".
2.  Select "General"
3.  then – "Accessibility"
4.  select "Caption Settings"
5.  then select "Caption"
You will be taken to the subtitle display settings. If the subtitle display is on, the dot next to the Caption tab will be green. After you press OK or Enter on the remote control, the dot changes color and becomes grey. This means that the subtitle display is switched off.
For a better understanding you can follow the screenshots below.
Can't disable subtitles – what can I do? Deactivating subtitles from another source
If the subtitles don't disappear after you switch them off on the TV this means that the subtitles are generated in the app or external source over HDMI.
In this case, you should check out how the TV receives video: via the internet or HDMI.
Most satellite and cable set-top boxes include subtitles and their settings affect the display parameters. Such set-top boxes aren't connected to the TV via the wireless input but use an HDMI connection.
After you've understood the video source, go to source settings, find the "Subtitles" menu and deactivate them there.
Disabling subtitles in apps
If you're watching a streaming service (using the internet) you can disable subtitles in the app. For example, let's see how to disable subtitles on Amazon prime Video
Check Subtitles off to disable subtitles. 
Samsung TV closed caption won't turn off
Closed captioning is no different from regular captioning. They are more extended, designed for the hearing impaired, so they include not only the dialogue, but also all the sounds behind the scenes, nevertheless, the principle of their broadcasting is the same. To disable closed captioning, use the same guide. Note that closed captioning is usually marked as CC in the subtitle control settings.
If you need help ask questions, I'll try to answer them.
Read also: