TV in the UK presented by models with good performance characteristics. Quad core processors and Quad core + , 3D. Of the 17 models have 3D TV 10.
7,8 Series TVs have very good acoustics, in addition to conventional woofer speakers also.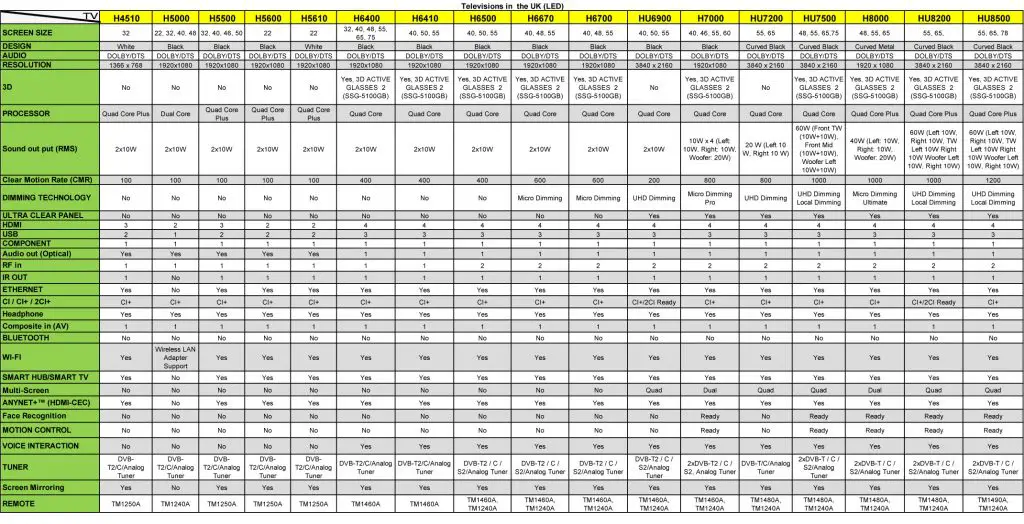 Acquainted with TV models offered in UK stores can be in the table below.