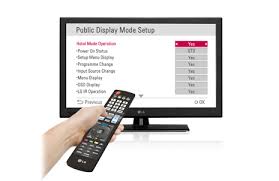 What is Public Display Mode
Public Display Mode – this mode is in commercial TVs, Commercial TVs, these TVs are designed to work in public places, for example, in a hotel, cafe, waiting rooms. For such TVs, modes and settings that are not in the TVs for users who use the TV for home are used.
The main task for such TVs is to restrict access to the TV settings. So that switching and setting up the TV is done only by authorized persons, and not visitors.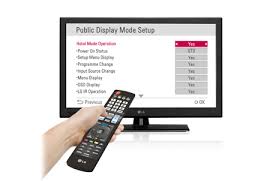 How Public Display Mode Works
When the Public Display Mode is turned on, the ability to control the TV with the control buttons is blocked on the TV programmatically, the remote control is firmly attached to a specific TV. TV settings can only be made using the remote control that is registered with this TV.