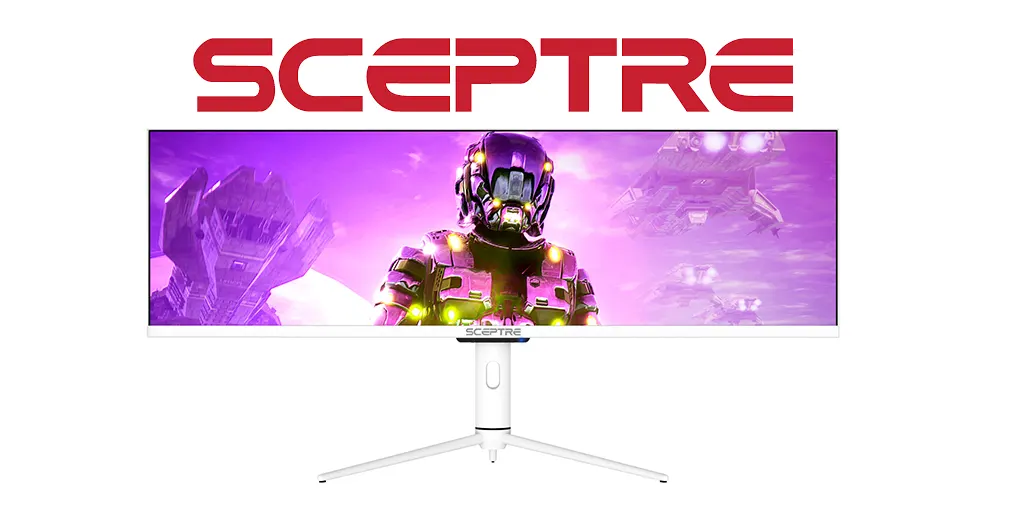 Sceptre is a registered company in the United States. Its headquarters are located in California. It should be noted that TVs are not the only or even the dominant product of this brand. The company was founded in 1984. For the first ten years of its history, it was not engaged in the production of televisions at all. At that time, Sceptre was engaged in monitors for personal computers.
Interaction with Hartco – one of Canada's leading wholesale distributors of electronic equipment, played a significant role in the company's formation. Constant markets allowed part of the profits to be invested in improving the products supplied. In 1993, a breakthrough decision for those times was made – to start selling LCD monitors. Yes, they were terrible at the time, but it was a novelty.
Who owns Sceptre Inc? As of September 2023.
As of 2017, Sceptre's parent company, Sceptre Consumer Electronics Company of China, website source. Either way, the company is controlled by a Chinese company.


Now Sceptre gives a mixed impression: the latest TV models are dated 2020, if we talk about monitors, you can find 2021 monitors on sale, and in 2023 new models are planned to be delivered to the market, there are new products on the Sceptre website. True, some of them are a rebranding of the 2020 and 2021 monitors. Apparently, either the company has decided to stop selling TVs or there are some business problems, such as unrealized large stocks of TVs and monitors.
Where Sceptre TVs and monitors are manufactured
Although Sceptre is headquartered in US, it does not design or technically manufacture televisions, which is redundant in today's environment. Even very famous companies order the production of monitors and TVs from ODM manufacturers.
Sceptre TVs are made in China; the leading TV manufacturer is China New Technology Group Co. This company makes TVs. Sceptre (USA), Curtis (Canada), and Tempo (Australia).
Sceptre monitors are manufactured by Tianji Zhigu (Hubei) Information Technology Co., Ltd, modern name TIANJI INFORMATION TECHNOLOGY CO., LTD, an ODM developer of monitors and signage. Sceptre is one of the largest customers of this company's monitors. According to Sohu.com.
In 2021, Sceptre is Tianji Zhigu's primary monitor customer, and about 65% of the Chinese ODM manufacturer's revenue comes from Sceptre. 2023 new monitors will be introduced and should go on sale in early Q4 2023. For example, if you look at Sceptre's Nebula series monitor model E345B-QUN168W, it's a monitor from Tianji Zhigu's base model and a 34-inch 21:9 3-borderless IPS monitor.
How Sceptre monitors are manufactured
The company's specialists study the models offered by Tianji Zhigu. The basis of the monitor is the housing and the display. They give a design task and their wishes on technical characteristics. For example, the basic model of a 34″ 3-Borderless IPS 21:9 IPS 21:9 monitor in China has the following specifications:
2H+2DP&H+DP+TYPE-C
WQHD 100Hz&144Hz
3W speaker 
This means the following:
2 HDMI + 2 DisplayPort or one HDMI and one DisplayPort + Type C port.
The monitor resolution is WQHD (3440 x 1440) at 100Hz or 144Hz.
The speakers are 3W
For its part, Sceptre has changed the specification requirements for ordering. The monitor's resolution does not change, but you can change the number of ports and the speakers' power. The Sceptre E345B-QUN168W model has the following specifications:
3 x HDMI (2.0) Supported HDMI signals up to 3440 x 1440 @ 100 Hz.
1 x DisplayPort (1.4)
Supported DP signals Up to 3440 x 1440 @ 144 Hz
1 x USB-C 3.1 Supports USB-C signals up to 3440 x 1440 @ 100 Hz
3.5mm headphone jack 
3 x USB-A 3.0, 1 x USB-B 3.0
4W speaker power
As you can see, Sceptre has increased the number of HDMI ports to three, decreased the number of DisplayPort ports, and added USB A and B ports. 
This is a standard business practice; for example, HP and Dell monitors are also produced by ODM manufacturers. 
Why aren't there any new Sceptre TVs and monitors available
The question is undoubtedly an intriguing one. I did a little research, and Sceptre Inc. is registering a new brand, KADO, which is comprehensive and covers many industries, including TVs and monitors. A decision may be made to rebrand the Sceptre brand to KADO, or another brand will emerge. As I mentioned in September 2023, new monitors are on the Sceptre website. Either way, no new TV and monitor models 2022 is a bad sign for the company.
Sceptre Sales Region and the Sceptre brand
Sceptre TVs are primarily sold in the North American market. The company's policy is to sell its products in large, expensive markets. Products in various categories. However, it should be emphasized that the company deliberately favors the budget segment. Often, its TV sets are deprived of Smart TV. It is assumed that economic consumers do not use this function; they watch cable TV or use external set-top boxes.
The economic policy in the production is noticeable mainly in the sound; the reviews strongly recommend using additional external acoustics. Many users also note the use of cheap materials in the production of TV sets and monitors. However, the picture itself is worthy; it is the merit of display manufacturers. Chinese companies make standard screens; screen matrices do not cause significant criticism. In general, the technology of this brand is worth the money charged for it.