Decipher the monitor labeled LG, as usual in the designation of the monitor contains the main differences in specifications and design.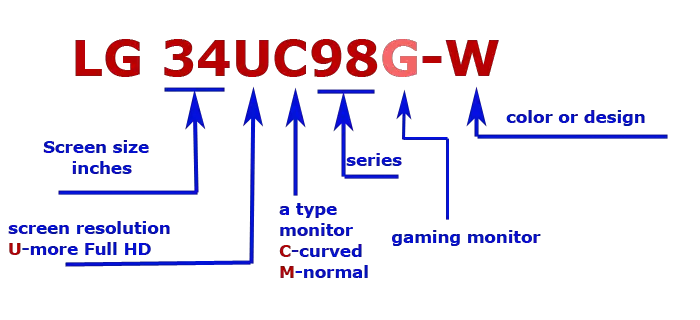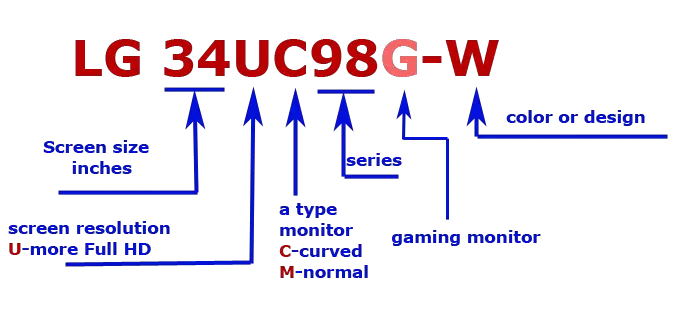 24M38A-B
24 - screen size in inches.
M - monitor type, in this case, plain, UM, UC - UltraWide, if the letter is worth ahead of the U, it means that the monitor resolution greater than Full HD.
38 - series, each series has a different, for example, a series of monitors 38 installed matrix TN, in a series of monitors 58 installed IPS matrix. A series of technical points to differences in monitors.
А - specifies the type of connectors to connect a monitor.
B - color monitor.