Picture Mode, what is it
Picture Mode – This is just a preset image. Under certain conditions, TV shows or rooms on the TV there are presets.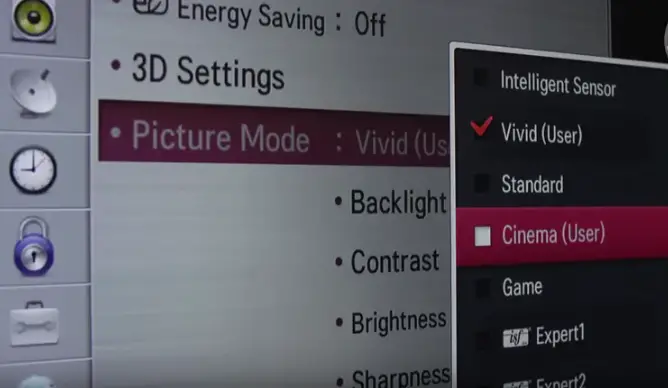 Cinema – In this mode, image brightness is slightly reduced
Sport increases the contrast and brightness, and disabled anti-aliasing modes, and the like that can affect the speed of signal processing.
Game In this mode, the brightness and the contrast is increased, for a comfortable game
Dynamic, increases contrast.
It may also be available several modes in which the user puts their own settings.
These settings allow the push of a button to set the most suitable video mode on your TV or monitor.
Preset picture modes may vary depending on the manufacturer of the TV. This technology exists from the 1990s. Periodically they forget about it, since this possibility is in all TVs. But through some TV manufacturers, they make up their name and conduct an advertising campaign.