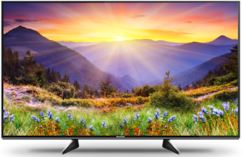 Panasonic TV Model 2018 compare
In 2018 Panasonic TVs are presented to buyers. If we consider the offered TV sets in different countries, then we can note the following.

USA – since 2014 Panasonic TVs are not sold in the US, but Panasonic TVs are sold in Canada.
Overview of Panasonic TV Series
Panasonic TVs are divided into series:
The ninth and eighth series in Europe are TVs with OLED screens, in Australia OLED TVs are only 9 series, 8 series with IPS screens.
7 series – transitional TVs in it there are models of TVs with screens supporting 120 frames a second in such TV sets there is a matrix of the screen with a depth of color of 10bit and a matrix with support of 60 frames per second in such TVs matrix screen 8bit. But the backlighting is applied to create additional shades conventionally the TV supports 10bit (8bit + frc). Screen resolution UHD.
6 series – in this series TVs with smaller screens, but similar to the 7 series with 8bit matrices.
5, 4 series – TVs with screens from 24 inches and resolution HD screen, Full HD.
More details about Panasonic TVs can be found in the table.
Comparison Chart TV Panasonic 2018 year
Panasonic tv line up 2018
| Brand | Model | Year | Screen | Size screen | Series | screen manufacturer | Motion Rate | Refresh Rate Гц | Screen bit | resolution | Processor | Tuner | Port |
| --- | --- | --- | --- | --- | --- | --- | --- | --- | --- | --- | --- | --- | --- |
| Panasonic | TX-55FZ950 | 2018 | OLED (WRGB) | 55 | OLED | LG Display | 1000 | 120 | 10bit | UHD | Quad | DVB | 4xHDMI(2.0);2xUSB 2.0;1xUSB 3.0 |
| Panasonic | TX-55FZ950E | 2018 | OLED (WRGB) | 55 | OLED | LG Display | | 120 | 10bit | UHD | Quad | DVB | 4xHDMI(2.0);2xUSB 2.0;1xUSB 3.0 |
| Panasonic | TX-55FZ952B | 2018 | OLED (WRGB) | 55 | OLED | LG Display | | 120 | 10bit | UHD | Quad | DVB | 4xHDMI(2.0);2xUSB 2.0;1xUSB 3.0 |
| Panasonic | TX-55FZW954 | 2018 | OLED (WRGB) | 55 | OLED | LG Display | | 120 | 10bit | UHD | Quad | DVB | 4xHDMI(2.0);2xUSB 2.0;1xUSB 3.0 |
| Panasonic | TX-65FZ950 | 2018 | OLED (WRGB) | 65 | OLED | LG Display | | 120 | 10bit | UHD | Quad | DVB | 4xHDMI(2.0);2xUSB 2.0;1xUSB 3.0 |
| Panasonic | TX-65FZ950E | 2018 | OLED (WRGB) | 65 | OLED | LG Display | | 120 | 10bit | UHD | Quad | DVB | 4xHDMI(2.0);2xUSB 2.0;1xUSB 3.0 |
| Panasonic | TX-65FZ952B | 2018 | OLED (WRGB) | 65 | OLED | LG Display | | 120 | 10bit | UHD | Quad | DVB | 4xHDMI(2.0);2xUSB 2.0;1xUSB 3.0 |
| Panasonic | TX-65FZW954 | 2018 | OLED (WRGB) | 65 | OLED | LG Display | | 120 | 10bit | UHD | Quad | DVB | 4xHDMI(2.0);2xUSB 2.0;1xUSB 3.0 |
| Panasonic | TX-55FZ800 | 2018 | OLED (WRGB) | 55 | OLED | LG Display | | 120 | 10bit | UHD | Quad | DVB | 4xHDMI(2.0);2xUSB 2.0;1xUSB 3.0 |
| Panasonic | TX-55FZ800E | 2018 | OLED (WRGB) | 55 | OLED | LG Display | | 120 | 10bit | UHD | Quad | DVB | 4xHDMI(2.0);2xUSB 2.0;1xUSB 3.0 |
| Panasonic | TX-55FZ802B | 2018 | OLED (WRGB) | 55 | OLED | LG Display | | 120 | 10bit | UHD | Quad | DVB | 4xHDMI(2.0);2xUSB 2.0;1xUSB 3.0 |
| Panasonic | TX-55FZW804 | 2018 | OLED (WRGB) | 55 | OLED | LG Display | | 120 | 10bit | UHD | Quad | DVB | 4xHDMI(2.0);2xUSB 2.0;1xUSB 3.0 |
| Panasonic | TX-65FZ800 | 2018 | OLED (WRGB) | 65 | OLED | LG Display | | 120 | 10bit | UHD | Quad | DVB | 4xHDMI(2.0);2xUSB 2.0;1xUSB 3.0 |
| Panasonic | TX-65FZ800E | 2018 | OLED (WRGB) | 65 | OLED | LG Display | | 120 | 10bit | UHD | Quad | DVB | 4xHDMI(2.0);2xUSB 2.0;1xUSB 3.0 |
| Panasonic | TX-65FZ802B | 2018 | OLED (WRGB) | 65 | OLED | LG Display | | 120 | 10bit | UHD | Quad | DVB | 4xHDMI(2.0);2xUSB 2.0;1xUSB 3.0 |
| Panasonic | TX-65FZW804 | 2018 | OLED (WRGB) | 65 | OLED | LG Display | | 120 | 10bit | UHD | Quad | DVB | 4xHDMI(2.0);2xUSB 2.0;1xUSB 3.0 |
| Panasonic | TH-55FX800A | 2018 | IPS | 55 | 8 | | | 200 | 10bit | UHD | Quad | DVB | 4xHDMI(2.0);2xUSB 2.0;1xUSB 3.0 |
| Panasonic | TH-65FX800A | 2018 | IPS | 65 | 8 | | | 200 | 10bit | UHD | Quad | DVB | 4xHDMI(2.0);2xUSB 2.0;1xUSB 3.0 |
| Panasonic | TH-75FX780A | 2018 | IPS | 75 | 8 | | | 200 | 10bit | UHD | Quad | DVB | 4xHDMI(2.0);2xUSB 2.0;1xUSB 3.0 |
| Panasonic | TX-49FXW784 | 2018 | IPS | 49 | 7 | | 2400 | 120 | 10bit | UHD | Quad | DVB | 4xHDMI(2.0);2xUSB 2.0;1xUSB 3.0 |
| Panasonic | TX-55FXW784 | 2018 | IPS | 55 | 7 | | 2400 | 120 | 10bit | UHD | Quad | DVB | 4xHDMI(2.0);2xUSB 2.0;1xUSB 3.0 |
| Panasonic | TX-65FXW784 | 2018 | IPS | 65 | 7 | | 2400 | 120 | 10bit | UHD | Quad | DVB | 4xHDMI(2.0);2xUSB 2.0;1xUSB 3.0 |
| Panasonic | TX-75FXW785 | 2018 | MVA | 75 | 7 | | 2400 | 120 | 10bit | UHD | Quad | DVB | 4xHDMI(2.0);2xUSB 2.0;1xUSB 3.0 |
| Panasonic | TX-49FX750B | 2018 | IPS | 49 | 7 | | 2200 | 120 | 10bit | UHD | Quad | DVB | 4xHDMI(2.0);2xUSB 2.0;1xUSB 3.0 |
| Panasonic | TX49FX780 | 2018 | IPS | 49 | 7 | | 2200 | 120 | 10bit | UHD | Quad | DVB | 4xHDMI(2.0);2xUSB 2.0;1xUSB 3.0 |
| Panasonic | TX55FX750B | 2018 | IPS | 55 | 7 | | 2200 | 120 | 10bit | UHD | Quad | DVB | 4xHDMI(2.0);2xUSB 2.0;1xUSB 3.0 |
| Panasonic | TX-55FX780 | 2018 | IPS | 55 | 7 | | 2200 | 120 | 10bit | UHD | Quad | DVB | 4xHDMI(2.0);2xUSB 2.0;1xUSB 3.0 |
| Panasonic | TX-65FX750B | 2018 | IPS | 65 | 7 | | 2200 | 120 | 10bit | UHD | Quad | DVB | 4xHDMI(2.0);2xUSB 2.0;1xUSB 3.0 |
| Panasonic | TX65FX780 | 2018 | IPS | 65 | 7 | | 2200 | 120 | 10bit | UHD | Quad | DVB | 4xHDMI(2.0);2xUSB 2.0;1xUSB 3.0 |
| Panasonic | TX-75FX750B | 2018 | MVA | 75 | 7 | | 2200 | 120 | 10bit | UHD | Quad | DVB | 4xHDMI(2.0);2xUSB 2.0;1xUSB 3.0 |
| Panasonic | TX-75FX780 | 2018 | MVA | 75 | 7 | | 2200 | 120 | 10bit | UHD | Quad | DVB | 4xHDMI(2.0);2xUSB 2.0;1xUSB 3.0 |
| Panasonic | TX-43FXW754 | 2018 | IPS | 43 | 7 | | 1600 | 120 | 10bit | UHD | Quad | DVB | 4xHDMI(2.0);2xUSB 2.0;1xUSB 3.0 |
| Panasonic | TX-49FX740B | 2018 | IPS | 49 | 7 | | 1600 | 60 | 10bit(8bit+FRC) | UHD | Quad | DVB | 3xHDMI(2.0);2xUSB 2.0;1xUSB 3.0 |
| Panasonic | TX-49FX740B | 2018 | IPS | 49 | 7 | | 1600 | 60 | 10bit(8bit+FRC) | UHD | Quad | DVB | 3xHDMI(2.0);2xUSB 2.0;1xUSB 3.0 |
| Panasonic | TX-55FX740B | 2018 | IPS | 55 | 7 | | 1600 | 60 | 10bit(8bit+FRC) | UHD | Quad | DVB | 3xHDMI(2.0);2xUSB 2.0;1xUSB 3.0 |
| Panasonic | TX-55FX740B | 2018 | IPS | 55 | 7 | | 1600 | 60 | 10bit(8bit+FRC) | UHD | Quad | DVB | 3xHDMI(2.0);2xUSB 2.0;1xUSB 3.0 |
| Panasonic | TX-65FX740B | 2018 | IPS | 65 | 7 | | 1600 | 60 | 10bit(8bit+FRC) | UHD | Quad | DVB | 3xHDMI(2.0);2xUSB 2.0;1xUSB 3.0 |
| Panasonic | TX-65FX740 | 2018 | IPS | 65 | 7 | | 1600 | 60 | 10bit(8bit+FRC) | UHD | Quad | DVB | 3xHDMI(2.0);2xUSB 2.0;1xUSB 3.0 |
| Panasonic | TX-40FXW724 | 2018 | IPS | 40 | 7 | | 1600 | 60 | 10bit(8bit+FRC) | UHD | Quad | DVB | 3xHDMI(2.0);2xUSB 2.0;1xUSB 3.0 |
| Panasonic | TX49FXW724 | 2018 | IPS | 49 | 7 | | 1600 | 60 | 10bit(8bit+FRC) | UHD | Quad | DVB | 3xHDMI(2.0);2xUSB 2.0;1xUSB 3.0 |
| Panasonic | TX-55FXW724 | 2018 | IPS | 55 | 7 | | 1600 | 60 | 10bit(8bit+FRC) | UHD | Quad | DVB | 3xHDMI(2.0);2xUSB 2.0;1xUSB 3.0 |
| Panasonic | TX-65FXW724 | 2018 | IPS | 65 | 7 | | 1600 | 60 | 10bit(8bit+FRC) | UHD | Quad | DVB | 3xHDMI(2.0);2xUSB 2.0;1xUSB 3.0 |
| Panasonic | TX-49FX700B | 2018 | IPS | 49 | 7 | | 1600 | 60 | 10bit(8bit+FRC) | UHD | Quad | DVB | 3xHDMI(2.0);2xUSB 2.0;1xUSB 3.0 |
| Panasonic | TX-49FX700 | 2018 | IPS | 49 | 7 | | 1600 | 60 | 10bit(8bit+FRC) | UHD | Quad | DVB | 3xHDMI(2.0);2xUSB 2.0;1xUSB 3.0 |
| Panasonic | TX-55FX700B | 2018 | IPS | 55 | 7 | | 1600 | 60 | 10bit(8bit+FRC) | UHD | Quad | DVB | 3xHDMI(2.0);2xUSB 2.0;1xUSB 3.0 |
| Panasonic | TX-55FX700 | 2018 | IPS | 55 | 7 | | 1600 | 60 | 10bit(8bit+FRC) | UHD | Quad | DVB | 3xHDMI(2.0);2xUSB 2.0;1xUSB 3.0 |
| Panasonic | TX-65FX700B | 2018 | IPS | 65 | 7 | | 1600 | 60 | 10bit(8bit+FRC) | UHD | Quad | DVB | 3xHDMI(2.0);2xUSB 2.0;1xUSB 3.0 |
| Panasonic | TX-43FX650B | 2018 | IPS | 43 | 6 | | 1300 | 60 | 10bit(8bit+FRC) | UHD | Quad | DVB | 3xHDMI(2.0);2xUSB 2.0;1xUSB 3.0 |
| Panasonic | TX-49FX650B | 2018 | IPS | 49 | 6 | | 1300 | 60 | 10bit(8bit+FRC) | UHD | Quad | DVB | 3xHDMI(2.0);2xUSB 2.0;1xUSB 3.0 |
| Panasonic | TX-55FX650B | 2018 | IPS | 55 | 6 | | 1300 | 60 | 10bit(8bit+FRC) | UHD | Quad | DVB | 3xHDMI(2.0);2xUSB 2.0;1xUSB 3.0 |
| Panasonic | TX-43FXW654 | 2018 | IPS | 43 | 6 | | 1300 | 60 | 10bit(8bit+FRC) | UHD | Quad | DVB | 3xHDMI(2.0);2xUSB 2.0;1xUSB 3.0 |
| Panasonic | TX-49FXW654 | 2018 | IPS | 49 | 6 | | 1300 | 60 | 10bit(8bit+FRC) | UHD | Quad | DVB | 3xHDMI(2.0);2xUSB 2.0;1xUSB 3.0 |
| Panasonic | TX-55FXW654 | 2018 | IPS | 55 | 6 | | 1300 | 60 | 10bit(8bit+FRC) | UHD | Quad | DVB | 3xHDMI(2.0);2xUSB 2.0;1xUSB 3.0 |
| Panasonic | TX-65FXW655 | 2018 | IPS | 65 | 6 | | 1300 | 60 | 10bit(8bit+FRC) | UHD | Quad | DVB | 3xHDMI(2.0);2xUSB 2.0;1xUSB 3.0 |
| Panasonic | TX-43FX633 | 2018 | IPS | 43 | 6 | | 1300 | 60 | 10bit(8bit+FRC) | UHD | Quad | DVB | 3xHDMI(2.0);2xUSB 2.0;1xUSB 3.0 |
| Panasonic | TX-43FX633E | 2018 | IPS | 43 | 6 | | 1500 | 60 | 10bit(8bit+FRC) | UHD | Quad | DVB | 3xHDMI(2.0);2xUSB 2.0;1xUSB 3.0 |
| Panasonic | TX-49FX633 | 2018 | IPS | 49 | 6 | | 1500 | 60 | 10bit(8bit+FRC) | UHD | Quad | DVB | 3xHDMI(2.0);2xUSB 2.0;1xUSB 3.0 |
| Panasonic | TX-49FX633E | 2018 | IPS | 49 | 6 | | 1500 | 60 | 10bit(8bit+FRC) | UHD | Quad | DVB | 3xHDMI(2.0);2xUSB 2.0;1xUSB 3.0 |
| Panasonic | TX-55FX633 | 2018 | IPS | 55 | 6 | | 1500 | 60 | 10bit(8bit+FRC) | UHD | Quad | DVB | 3xHDMI(2.0);2xUSB 2.0;1xUSB 3.0 |
| Panasonic | TX-55FX633E | 2018 | IPS | 55 | 6 | | 1500 | 60 | 10bit(8bit+FRC) | UHD | Quad | DVB | 3xHDMI(2.0);2xUSB 2.0;1xUSB 3.0 |
| Panasonic | TX-43FX620 | 2018 | IPS | 43 | 6 | | 1500 | 60 | 10bit(8bit+FRC) | UHD | Quad | DVB | 3xHDMI(2.0);2xUSB 2.0;1xUSB 3.0 |
| Panasonic | TX-43FX620E | 2018 | IPS | 43 | 6 | | 1500 | 60 | 10bit(8bit+FRC) | UHD | Quad | DVB | 3xHDMI(2.0);2xUSB 2.0;1xUSB 3.0 |
| Panasonic | TX-43FX623 | 2018 | IPS | 43 | 6 | | 1500 | 60 | 10bit(8bit+FRC) | UHD | Quad | DVB | 3xHDMI(2.0);2xUSB 2.0;1xUSB 3.0 |
| Panasonic | TX-43FX623E | 2018 | IPS | 43 | 6 | | 1500 | 60 | 10bit(8bit+FRC) | UHD | Quad | DVB | 3xHDMI(2.0);2xUSB 2.0;1xUSB 3.0 |
| Panasonic | TX-49FX620 | 2018 | IPS | 49 | 6 | | 1500 | 60 | 10bit(8bit+FRC) | UHD | Quad | DVB | 3xHDMI(2.0);2xUSB 2.0;1xUSB 3.0 |
| Panasonic | TX-49FX620E | 2018 | IPS | 49 | 6 | | 1500 | 60 | 10bit(8bit+FRC) | UHD | Quad | DVB | 3xHDMI(2.0);2xUSB 2.0;1xUSB 3.0 |
| Panasonic | TX-49FX623 | 2018 | IPS | 49 | 6 | | 1500 | 60 | 10bit(8bit+FRC) | UHD | Quad | DVB | 3xHDMI(2.0);2xUSB 2.0;1xUSB 3.0 |
| Panasonic | TX-49FX623E | 2018 | IPS | 49 | 6 | | 1500 | 60 | 10bit(8bit+FRC) | UHD | Quad | DVB | 3xHDMI(2.0);2xUSB 2.0;1xUSB 3.0 |
| Panasonic | TX-55FX620 | 2018 | IPS | 55 | 6 | | 1500 | 60 | 10bit(8bit+FRC) | UHD | Quad | DVB | 3xHDMI(2.0);2xUSB 2.0;1xUSB 3.0 |
| Panasonic | TX-55FX620E | 2018 | IPS | 55 | 6 | | 1500 | 60 | 10bit(8bit+FRC) | UHD | Quad | DVB | 3xHDMI(2.0);2xUSB 2.0;1xUSB 3.0 |
| Panasonic | TX-55FX623 | 2018 | IPS | 55 | 6 | | 1500 | 60 | 10bit(8bit+FRC) | UHD | Quad | DVB | 3xHDMI(2.0);2xUSB 2.0;1xUSB 3.0 |
| Panasonic | TX-55FX623E | 2018 | IPS | 55 | 6 | | 1500 | 60 | 10bit(8bit+FRC) | UHD | Quad | DVB | 3xHDMI(2.0);2xUSB 2.0;1xUSB 3.0 |
| Panasonic | TX-65FX620 | 2018 | IPS | 65 | 6 | | 1500 | 60 | 10bit(8bit+FRC) | UHD | Quad | DVB | 3xHDMI(2.0);2xUSB 2.0;1xUSB 3.0 |
| Panasonic | TX-65FX620E | 2018 | IPS | 65 | 6 | | 1500 | 60 | 10bit(8bit+FRC) | UHD | Quad | DVB | 3xHDMI(2.0);2xUSB 2.0;1xUSB 3.0 |
| Panasonic | TX-65FX623 | 2018 | IPS | 65 | 6 | | 1500 | 60 | 10bit(8bit+FRC) | UHD | Quad | DVB | 3xHDMI(2.0);2xUSB 2.0;1xUSB 3.0 |
| Panasonic | TX-65FX623E | 2018 | IPS | 65 | 6 | | 1500 | 60 | 10bit(8bit+FRC) | UHD | Quad | DVB | 3xHDMI(2.0);2xUSB 2.0;1xUSB 3.0 |
| Panasonic | TX-49FX613 | 2018 | IPS | 49 | 6 | | 1500 | 60 | 10bit(8bit+FRC) | UHD | Quad | DVB | 3xHDMI(2.0);2xUSB 2.0;1xUSB 3.0 |
| Panasonic | TX-49FX613E | 2018 | IPS | 49 | 6 | | 1500 | 60 | 10bit(8bit+FRC) | UHD | Quad | DVB | 3xHDMI(2.0);2xUSB 2.0;1xUSB 3.0 |
| Panasonic | TX-55FX613 | 2018 | IPS | 55 | 6 | | 1500 | 60 | 10bit(8bit+FRC) | UHD | Quad | DVB | 3xHDMI(2.0);2xUSB 2.0;1xUSB 3.0 |
| Panasonic | TX-55FX613E | 2018 | IPS | 55 | 6 | | 1500 | 60 | 10bit(8bit+FRC) | UHD | Quad | DVB | 3xHDMI(2.0);2xUSB 2.0;1xUSB 3.0 |
| Panasonic | TX-43FX600 | 2018 | IPS | 43 | 6 | | 1500 | 60 | 10bit(8bit+FRC) | UHD | Quad | DVB | 3xHDMI(2.0);2xUSB 2.0;1xUSB 3.0 |
| Panasonic | TX-43FX600B | 2018 | IPS | 43 | 6 | | 1500 | 60 | 10bit(8bit+FRC) | UHD | Quad | DVB | 3xHDMI(2.0);2xUSB 2.0;1xUSB 3.0 |
| Panasonic | TX-43FX600E | 2018 | IPS | 43 | 6 | | 1500 | 60 | 10bit(8bit+FRC) | UHD | Quad | DVB | 3xHDMI(2.0);2xUSB 2.0;1xUSB 3.0 |
| Panasonic | TX-43FX603 | 2018 | IPS | 43 | 6 | | 1500 | 60 | 10bit(8bit+FRC) | UHD | Quad | DVB | 3xHDMI(2.0);2xUSB 2.0;1xUSB 3.0 |
| Panasonic | TX-43FX603E | 2018 | IPS | 43 | 6 | | 1500 | 60 | 10bit(8bit+FRC) | UHD | Quad | DVB | 3xHDMI(2.0);2xUSB 2.0;1xUSB 3.0 |
| Panasonic | TX-49FX600 | 2018 | IPS | 49 | 6 | | 1500 | 60 | 10bit(8bit+FRC) | UHD | Quad | DVB | 3xHDMI(2.0);2xUSB 2.0;1xUSB 3.0 |
| Panasonic | TX-49FX600B | 2018 | IPS | 49 | 6 | | 1500 | 60 | 10bit(8bit+FRC) | UHD | Quad | DVB | 3xHDMI(2.0);2xUSB 2.0;1xUSB 3.0 |
| Panasonic | TX-49FX600E | 2018 | IPS | 49 | 6 | | 1500 | 60 | 10bit(8bit+FRC) | UHD | Quad | DVB | 3xHDMI(2.0);2xUSB 2.0;1xUSB 3.0 |
| Panasonic | TX-49FX603 | 2018 | IPS | 49 | 6 | | 1500 | 60 | 10bit(8bit+FRC) | UHD | Quad | DVB | 3xHDMI(2.0);2xUSB 2.0;1xUSB 3.0 |
| Panasonic | TX-49FX603B | 2018 | IPS | 49 | 6 | | 1500 | 60 | 10bit(8bit+FRC) | UHD | Quad | DVB | 3xHDMI(2.0);2xUSB 2.0;1xUSB 3.0 |
| Panasonic | TX-49FX603E | 2018 | IPS | 49 | 6 | | 1500 | 60 | 10bit(8bit+FRC) | UHD | Quad | DVB | 3xHDMI(2.0);2xUSB 2.0;1xUSB 3.0 |
| Panasonic | TX-55FX600 | 2018 | IPS | 55 | 6 | | 1300 | 60 | 10bit(8bit+FRC) | UHD | Quad | DVB | 3xHDMI(2.0);2xUSB 2.0;1xUSB 3.0 |
| Panasonic | TX-55FX600B | 2018 | IPS | 55 | 6 | | 1300 | 60 | 10bit(8bit+FRC) | UHD | Quad | DVB | 3xHDMI(2.0);2xUSB 2.0;1xUSB 3.0 |
| Panasonic | TX-55FX600E | 2018 | IPS | 55 | 6 | | 1300 | 60 | 10bit(8bit+FRC) | UHD | Quad | DVB | 3xHDMI(2.0);2xUSB 2.0;1xUSB 3.0 |
| Panasonic | TX-55FX603 | 2018 | IPS | 55 | 6 | | 1500 | 60 | 10bit(8bit+FRC) | UHD | Quad | DVB | 3xHDMI(2.0);2xUSB 2.0;1xUSB 3.0 |
| Panasonic | TX-55FX603E | 2018 | IPS | 55 | 6 | | 1500 | 60 | 10bit(8bit+FRC) | UHD | Quad | DVB | 3xHDMI(2.0);2xUSB 2.0;1xUSB 3.0 |
| Panasonic | TX-65FX600 | 2018 | IPS | 65 | 6 | | 1300 | 60 | 10bit(8bit+FRC) | UHD | Quad | DVB | 3xHDMI(2.0);2xUSB 2.0;1xUSB 3.0 |
| Panasonic | TX-65FX600B | 2018 | IPS | 65 | 6 | | 1300 | 60 | 10bit(8bit+FRC) | UHD | Quad | DVB | 3xHDMI(2.0);2xUSB 2.0;1xUSB 3.0 |
| Panasonic | TX-65FX600E | 2018 | IPS | 65 | 6 | | 1300 | 60 | 10bit(8bit+FRC) | UHD | Quad | DVB | 3xHDMI(2.0);2xUSB 2.0;1xUSB 3.0 |
| Panasonic | TX-65FX603 | 2018 | IPS | 65 | 6 | | 1500 | 60 | 10bit(8bit+FRC) | UHD | Quad | DVB | 3xHDMI(2.0);2xUSB 2.0;1xUSB 3.0 |
| Panasonic | TX-65FX603B | 2018 | IPS | 65 | 6 | | 1500 | 60 | 10bit(8bit+FRC) | UHD | Quad | DVB | 3xHDMI(2.0);2xUSB 2.0;1xUSB 3.0 |
| Panasonic | TX-65FX603E | 2018 | IPS | 65 | 6 | | 1500 | 60 | 10bit(8bit+FRC) | UHD | Quad | DVB | 3xHDMI(2.0);2xUSB 2.0;1xUSB 3.0 |
| Panasonic | TX-24FS503 | 2018 | IPS | 24 | 5 | | 800 | | 8bit | HD | Quad | DVB | 2xHDMI(1.4);2xUSB 2.0; |
| Panasonic | TX-24FS503E | 2018 | IPS | 24 | 5 | | 800 | | 8bit | HD | Quad | DVB | 2xHDMI(1.4);2xUSB 2.0; |
| Panasonic | TX-32FS503 | 2018 | IPS | 32 | 5 | | 800 | | 8bit | HD | Quad | DVB | 2xHDMI(1.4);2xUSB 2.0; |
| Panasonic | TX-32FS503E | 2018 | IPS | 32 | 5 | | 800 | | 8bit | HD | Quad | DVB | 2xHDMI(1.4);2xUSB 2.0; |
| Panasonic | TX-40FS503 | 2018 | IPS | 40 | 5 | | 800 | | 8bit | Full HD | Quad | DVB | 2xHDMI(1.4);2xUSB 2.0; |
| Panasonic | TX-40FS503E | 2018 | IPS | 40 | 5 | | 800 | | 8bit | Full HD | Quad | DVB | 2xHDMI(1.4);2xUSB 2.0; |
| Panasonic | TX-49FS503 | 2018 | IPS | 49 | 5 | | 800 | | 8bit | Full HD | Quad | DVB | 2xHDMI(1.4);2xUSB 2.0; |
| Panasonic | TX-49FS503E | 2018 | IPS | 49 | 5 | | 800 | | 8bit | Full HD | Quad | DVB | 2xHDMI(1.4);2xUSB 2.0; |
| Panasonic | TX-32FS400 | 2018 | IPS | 32 | 4 | | 600 | | 8bit | HD | Quad | DVB | 2xHDMI(1.4);2xUSB 2.0; |
| Panasonic | TX-32FS400E | 2018 | IPS | 32 | 4 | | 600 | | 8bit | HD | Quad | DVB | 2xHDMI(1.4);2xUSB 2.0; |
| Panasonic | TX-32FS403 | 2018 | IPS | 32 | 4 | | 800 | | 8bit | HD | Quad | DVB | 2xHDMI(1.4);2xUSB 2.0; |
| Panasonic | TX-32FS403E | 2018 | IPS | 32 | 4 | | 800 | | 8bit | HD | Quad | DVB | 2xHDMI(1.4);2xUSB 2.0; |
| Panasonic | TX-40FS400 | 2018 | VA | 40 | 4 | | 600 | | 8bit | Full HD | Quad | DVB | 2xHDMI(1.4);2xUSB 2.0; |
| Panasonic | TX-40FS400E | 2018 | VA | 40 | 4 | | 600 | | 8bit | Full HD | Quad | DVB | 2xHDMI(1.4);2xUSB 2.0; |
| Panasonic | TX-40FS403 | 2018 | VA | 40 | 4 | | 800 | | 8bit | Full HD | Quad | DVB | 2xHDMI(1.4);2xUSB 2.0; |
| Panasonic | TX-40FS403E | 2018 | VA | 40 | 4 | | 800 | | 8bit | Full HD | Quad | DVB | 2xHDMI(1.4);2xUSB 2.0; |