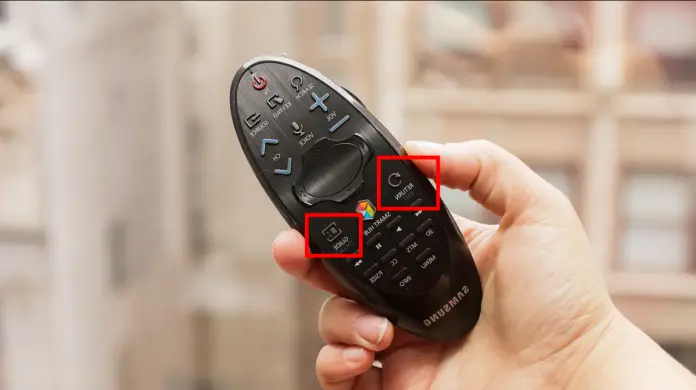 Samsung TV Remote Not Working Issue
Sometimes there may be some issue with your Samsung TV remote and they're really painful, as you simply can't use all TV's features without the remote. A lot of people are just going to buy a new one, but usually remote issues can be fixed at home.
First of all, you should understand that Samsung TV's smart remote automatically pairs with your TV the first time you turn on your TV and use the remote. The best way is to place your remote next to the TV and press any button, so it would be auto-paired with your TV. Note, that only Samsung TV smart remotes require pairing, but a standard remote control doesn't require pairing at all.
Samsung Remote Not Working. Common issues with the Samsung TV Smart Remote.
Nowadays, TVs aren't just a screen and transmitter, but a full-fledged computer, so software issues are becoming common now. The most common issue is the problem with unresponsive remote commands. Your remote responds only to the turn on/off button, but doesn't respond to any other buttons. Since the TV is a computer, software problems may occasionally occur. Most Samsung televisions have the next failure when controlling a remote control. The remote control can only turn the TV on or off. No more commands from the remote will answer the TV.
That's because the turn on/off button works through the infrared signal, so you should point your TV remote towards the TV and press the power button. Once the TV is turned off, your smart remote start working through the Bluetooth connection, so if there are some problems with the Bluetooth connection – it won't be working.
However, the connection issues aren't the only reason that may make your Samsung remote not working. In general, the problems are caused by something listed below:
Problems with Bluetooth or infrared signal;
Problems with remote batteries;
A program error;
A defective remote or TV's remote sensor issues.
Remote Control Problems Fixing
The most common problem is when you can turn on/off your TV using the remote, but other buttons aren't responsive. Usually, that means your remote control has some problems with the Bluetooth connection, there may be either simply lost connection with the TV or some kind of software problems as well.
In case your remote is still responsive for turn on/off buttons, you need to restart a TV. In order to do this:
Disconnect the TV from the power supply, wait 30 seconds. Or wait until the TV indicator goes out.
Connect the TV to the power supply.
Perform pairing of remote control and TV.
Fix Other Problems with Samsung TV Remote
First of all, check remote control batteries and replace them with new ones. If the batteries are low, the remote won't be working properly. Usually, the remote doesn't stop working immediately, but you may notice that you need to stroke the button 2-3 times before it would react. Also, the clear indicator of battery problems are the issues with remote working distance – the lower the battery level, the closer you need to hold the remote control to the TV to make it work.
How To Reset Samsung TV Remote
Sometimes resetting the Samsung TV remote helps to fix the problem, so you can try this way. Taking into account that the remote is a fairly primitive device, the chances that you would do something wrong are extremely low, so you can reset it at home.
To reboot the remote you need to remove the batteries from the remote control, and wait about 3 minutes or press the power button and hold it for about 5-10 seconds. The remote control has capacitors that take some time to switch off.
Pairing Samsung TV Remote
As the smart remote is a Bluetooth device, it needs to be paired before using it, which allows TV to work with the particular remote control. Pairing your remote is almost the same as pairing any other device, so that's easy. However, there is protection for proper pairing, so signal strength plays a role in the successful pairing. So, the remote control and TV should be paired with close spacing between the devices, and the batteries in the remote control should have a high level of charge.
How To Pair Samsung Remote
If you have a new TV that wasn't previously paired with a TV or a new remote, you need to pair it with your TV. Usually, it's paired automatically, but if it hasn't, you need to conduct forced pairing.
Smart Remote Forced Pairing
If you have a smart remote control that was previously paired with another TV, or for some reason, your TV has lost contact with the remote control, you need to re-pair the remote and your TV. For this, you need to place the remote next to the TV, we recommend placing your remote at a distance of about 10-15 inches (25-30 centimeters) and conduct forced pairing. Note, that the order of further actions depends on your TV model (we describe all of them below).
Pairing Remote to Samsung TV (2016-2021)
2016-2021 years models include T, R, N, M, Q, LS, K series, and all QLED, LIFESTYLE series as well as TVs with LED screens as well. You can read more about Samsung TVs model numbers in our article. After you determined your Samsung TV model number, you need to point the remote at the TV and press RETURN and PLAY/STOP on the remote simultaneously for about 5 seconds, but not less than 3 seconds.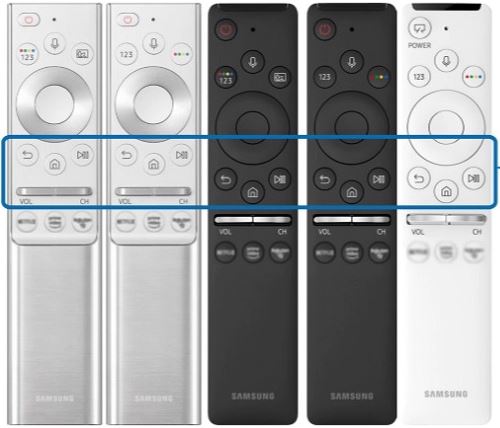 Connecting Remote to Samsung TV (2015)
J-series Smart TVs are working with the previous-generation remote controls. To pair the remote to your TV, press RETURN/EXIT and EXTRA simultaneously for at least 3 seconds.

Pairing Remote to Samsung TV (H-Series, 2014)
The H-Series also differs from other models and should be paired by pressing RETURN and GUIDE for at least 3 seconds.
Pairing Remote to Samsung TV (E and F series, 2012-2013)
To pair the remote control to the Samsung TV made in the 2012-2013 years (series F and E), you need to direct the remote control to your TV and press the PAIRING button. It's located on the backside of the remote control. However, you can also pair the remote with your TV by pressing the RETURN and GUIDE buttons simultaneously.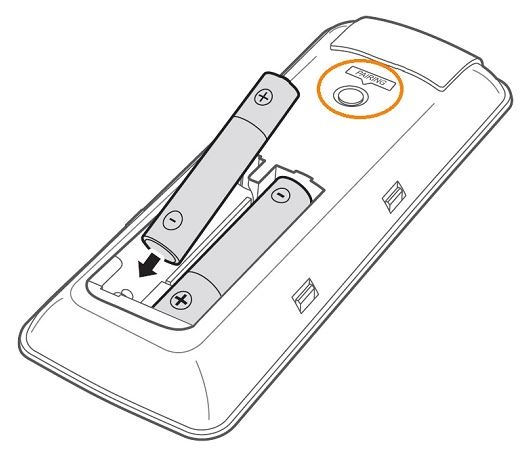 Samsung launched Smart TVs with smart remotes in 2012, so all earlier models don't have such feature.
Sometimes, there are unexpected issues while pairing the remote control to Samsung TV, especially in early TV models. In this case, it's recommended to unplug the TV disconnect the TV for 1-2 minutes. Then, turn the TV on and pair the remote control.
Also, remember to hold down the buttons for at least 3 seconds, that's the time needed to process syncing between the TV and remote.
Warning! If there is a problem with the remote control, it doesn't mean that you need to pair it once again. Sometimes that can be problems with the batteries or a program error.
How Do I Reset my Samsung Smart Remote?
Some people are asking about 'how do I reset my Samsung remote?'. There's a simple answer: Like any other Bluetooth device, there's no need to reset Samsung Smart Remote, you can just pair it once again if needed.
Attention! If there are any problems with the remote control, this doesn't mean that re-pairing is needed. First you need to check and replace the batteries in the remote control.
How To Replace Batteries in Samsung TV Smart Remote Control

To replace the batteries, you need to remove the battery cover, remove the used batteries and install the new ones. Also, pay attention to batteries' polarity, usually, there is info about how to install the batteries inside the battery compartment. Polarities are indicated by + and – symbols.
How To Repair Old Remote Control Models
We described all smart remotes above, including the buttons you should press in order to pair them to your TV. All remotes made before 2012 aren't the smart ones, so usually they aren't working just because of low batteries. All you can do – is just replace them. If that didn't help, then your remote is simply broken and you need to purchase another one.
The picture below shows the different smart remote control types and the buttons you need to hold on in order to pair your remote control with your TV.