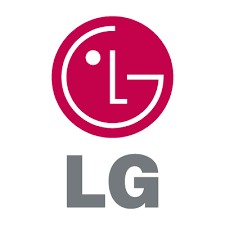 LG made in which country, TV
Where are LG TVs made – LG, as a corporation, locates its plants in many countries. This is advisable since saving money on logistics services. And also allows you to save on taxes. Some countries have import duties on electronics. The plants that produce the screens are located in Korea and China. LG is a very large manufacturer of screens. LG produces screens and sells to many TV manufacturers. Sony, Panasonic and other companies buy screens from LG.
Where are the LG TV factories
LG manufactures televisions at its plants in such countries as Korea, Mexico, Poland, Indonesia, Russia, China, and India. Accessories are made in Korea and China. Then the components are delivered to the assembly plants. On which large-knot assembly of televisions is carried out.
LG TV factories in Korea
In Korea, factories for the production of screens and electronics are located. The assembly of televisions is carried out at two factories. In Korea, large factories for the production of components and TVs. But lately, in connection with the growth of salaries in Korea and the decrease in profitability from electronics production in Korea itself. LG is gradually moving production to other countries. Nevertheless, TV sets are delivered from Korean plants to countries in Oceania, Australia, New Zealand, the American continent and other countries.
LG TV factories in China
LG is investing in new factories in China. So in 2019, a new factory for the production of OLED displays in China began its work. The planned plant capacity is about 1 million OLED screens per year. Also, ready-made TVs are assembled in China. Chinese-made LG TVs are shipped to Asia, the USA (in small quantities), and Africa.
LG TV factory in Russia
LG factory in Russia is located in the city of Ruza. The factory produces televisions for Russia, Asia, and the countries of the Caucasus region. The plant is designed to produce about 1 million televisions per year. Also, some televisions are supplied to Eastern Europe.
LG TV factory in Poland
There are several LG enterprises in Poland. One of the factories produces LED displays. But in 2019, LG decided to close the display factory in Poland. The reason is that display production is unprofitable. The increase in salaries in Poland and competition with Chinese TV manufacturers are forcing LG to transfer component production to countries with cheaper labor. But the TV factory will continue its work. Televisions made in Poland are designed for European countries.
LG TV factories in India
LG manufactures televisions in India. LG TVs made in India are mainly supplied to the domestic market. Some televisions are exported to Africa.
LG TV factories in Mexico
LG produces a lot of TVs in Mexico. These televisions are for sale in North America, and some televisions are also manufactured for South America. LG has three plants in Mexico, in the cities of Monterrey, Mexicali and Reynos. Televisions are produced in only two factories. Recently, in connection with the US statements on the introduction of additional taxes on household appliances manufactured in Mexico. LG speaks rather restrained about the future and further development of its production in Mexico.
LG TV Factory Indonesia
Indonesia has one of the largest TV factories. This factory can produce about 3 million televisions per year. The market for televisions from this factory is Southeast Asia and Australia.