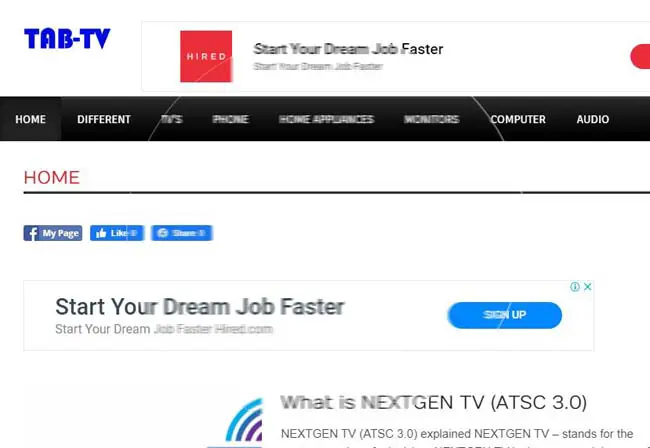 OLED Motion Explanation
What OLED Motion means – this means that the software on the TV processes dynamic video like for OLED. You may ask, what is the difference between video processing in motion for OLED and other types of TVs. It's practically no different, but we'll tell you a little how the display of scenes in motion differs from the display of static objects.
Briefly about the features of displaying scenes in motion on a TV.
When displaying moving objects on the TV screen, there is some blurring of moving objects. This can be noticed even now when you read this article. Quickly move the mouse around the screen, you will see several images of the mouse, with different intensities. These afterimages make the image blur on the screen.
Blur is affected by both screen technology, the screen cannot immediately stop displaying an image, and the peculiarity of a person's vision, the image falling on the retina of the eye, continues for some time, remains in the human mind even after changing position.
TV manufacturers are trying to reduce image blur by applying various software image processing technologies. For example, a black frame can be added programmatically between frames, this makes the human brain work differently and the person perceives the image more smoothly and with less blur.
So in OLED panels, since they have the best parameters for response time, you don't need to do anything, well, except that you can embed a black frame. Or show several identical frames if the image has an initially low frame rate. So that OLED MOTION is nothing more than marketing.