A brief explanation of the differences between Samsung and LG TVs
Many before buying a TV were faced with the choice of which TV to buy, made by Samsung or LG. Why Samsung and LG, these two companies are leaders in the production of televisions, televisions has the best quality and price indicators. But how the televisions of these two companies differ and who should be preferred, we will briefly explain what are the differences in LED, QLED, nanoCell, OLED TVs.
Tizen Samsung TV Operating System vs LG WebOS
The very first thing that TV owners get to know is the operating system. The operating system of the TV is a set of programs that ensure the operation of the TV and display pictures on the TV screen. Yes, a modern TV is a large smartphone with a screen but no touch control on the screen.
Samsung and LG use operating systems specially adapted for TV. If you think that Samsung and LG have specially developed operating systems for their TVs, then you are mistaken. Tizen and WebOS were developed by third parties and were originally intended for other products. Both OSs began to be installed on TVs in 2014.
Tizen Samsung Operating System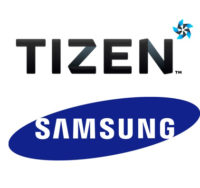 Tizen was originally conceived as an open source OS, development started by the Linux Foundation, other companies such as Intel, Samsung Electronics, Access Co., NEC Casio, NTT DoCoMo, Panasonic Mobile, SK Telecom, Telefónica, Vodafone sponsored the use of best practices in their products. Development began in 2011, the main goal of the development is to make an operating system that can be used in smartphones and other products based on ARM processors.
OS Tizen was developed in 2012 and was originally used by Samsung for phones, but it so happened that most programmers and phone manufacturers supported Google's Android. Samsung has released about 10 models of phones on Tizen but realizing that Tizen is not a competitor to Android, Tizen is no longer used for phones.
Tizen Samsung adapted for its TVs, smart watches and other products that do not require active user interaction with various programs from third-party manufacturers. All Samsung Smart TVs use OS Tizen to control the TV.
LG WebOS Operating System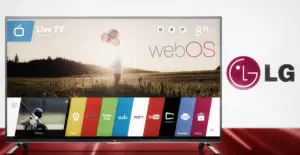 WebOS is the operating system that Hewlett-Packard developed for its products, but then the development department was shut down by HP and OS was sold to LG in 2013. LG has adapted this OS for its products, the most widely used televisions. LG started using this OS on its TVs in 2014.
Comparison of Tizen and WebOS
These operating systems are the same and perform the same tasks. The only difference is in design. Someone like Tizen more than other webOS.
Screens in Samsung and LG TVs explained
LED screens Samsung and LG
If we consider LED screens, then both manufacturers put LED screens in the 5th, 6th and 7th series of their TVs. The main difference in screens, LG produces screens using IPS technology, Samsung makes screens using VA technology. The difference in production technologies is as follows. LG's IPS matrices have richer colors and better viewing angles, but longer matrix response time, although the response time for a TV is not critical.
As in our opinion, LG LED TVs have a preference over Samsung.
NanoCell vs QLED Screens
The middle segment of screens at LG is Nano CELL; in 2020, LG TVs were separated into a separate segment, the Nano series, these are 8 and 9 series TVs. Samsung also introduces QLED TVs as a separate line. Televisions differ depending on the series in the quality of the manufactured screens, screens are produced on different production lines. Samsung introduces QLED TVs in 6, 7, 8, 9 series.
Both types of screens are LED screens. But they are manufactured using the latest technology in the development of polarizing materials for matrices. Samsung claims that with the use of new materials the pixels themselves are made, LG uses a separate layer for better color reproduction.
If you look at the quality of the screens, visually QLED we like more than NANO.
OLED vs QLED Screens
OLED screens are a completely different technology and comparing OLED with QLED is incorrect. Although the color rendering quality is comparable, OLED has real black instead of dark gray in QLED. OLED also has a short response time, which makes OLED screens an ideal option for use as a monitor for the gameplay. The disadvantages of OLED, the price and possible aging of the screen with strong use.
To date, OLED provide the highest quality image.