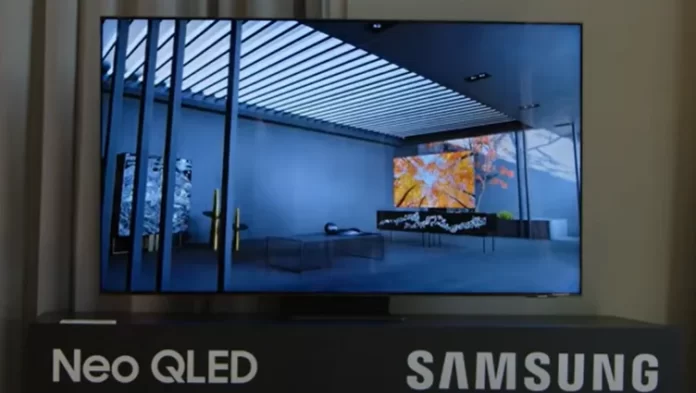 Can you record on a Smart TV. You should know that a special program is responsible for the video recording process on your TV. It is part of the operating system of your TV and in some regions is called PVR (Personal Video Recorder) or HD Digital. The task of this program is to record TV program through the USB port to an external storage device, such as a flash drive or HDD. This program also supports scheduled recording and delayed recording of TV programs, time shifting.
How to record on Samsung Smart TV
What you can record to an external storage device on your TV
You should know and understand that according to the copyright holders, the TV can only record TV programs, which means that you can only record video that comes to the TV through the antenna input. If you are watching video via an app over the Internet or receiving video via HDMI, you cannot record in this case. There is another condition, programs that are broadcast through the antenna input and are encoded, for example, CI+ module is used to decode, then it is not possible to record such TV programs.
What models of Samsung TVs support recording TV shows?
Let me tell you right away that almost all Smart TVs can record TV shows. But there are a few conditions, depending on the region or model of the TV, the TVs may not support this option, recording TV shows. But I will say this, on a software level, TVs support recording, but the ability to record may be limited in the engineering menu.
Programs from digital channels can be recorded on all Samsung Smart TVs (if there are no regional restrictions).
Programs from analog channels can record Samsung Smart TVs released since 2015. But again, depending on the region. Before 2015, there was not enough processor power to convert the analog signal to digital, so mostly programs were not recorded.
Budget TVs with low-power processors or with a small amount of memory also cannot record TV programs.
How programs are recorded on your Samsung TV – what you need to know
To protect against copying, each TV has its own individual video recording algorithm. Therefore, before recording, the TV must format the external USB drive or hard drive by itself. The file system used for formatting is XFS (C, D, E) or EXT4 (F), which is an NTFS format. After recording a video, you can only view the recorded video on the TV where you recorded it. You will not be able to view the recorded video on a computer or other TV (even the same model). Also, there may be a situation where, after some time, the recording is no longer readable on the TV, this can happen due to a global update of the operating system of the TV. Although this is understandable from the manufacturer's point of view, recording TV programs to an external storage device is a temporary recording for repeated viewing and cannot be considered a long-term recording for storage.
Samsung Smart TV recording video
To record TV programs, do the following.
First you need to install a flash drive in the USB port of the TV, I recommend using USB HDD drives, they are faster, which is better anyway.
Recording while watching TV
Switch the TV to the channel you want to record now or schedule a recording later.
On the Smart Remote Control, press the three colored dots button.
Use the directional buttons to navigate to the control panel.
Select Record to start recording.

If you do not have a Smart remote, you can use a regular remote to start recording via the Schedule Recording menu item.
Scheduled recording
Press the Select button while watching a show to load the program information window.
Use the left or right directional buttons to navigate to the program scheduled for broadcast and press Select.
Select Schedule Recording to schedule the program recording.
Setting up scheduled recording
Navigate to Schedules and press (schedule recording).
Add, edit or cancel the program recording schedule.
Set the parameters antenna, channel, repeat, date, start time and end time and then select (save) to schedule the recording of a particular program at a specific time.
You can create up to thirty events such as scheduled viewing and scheduled recording.
Make sure the clock (current time on the TV) on the TV (Settings menu All Settings General and Privacy System Manager) is set correctly.
Video Recording is not active in the menu
If video recording is not active in the menu, this means that for some reason this function is disabled in your TV, possibly in the service menu or the region (country) settings are incorrect. You should know that in a particular country there may be laws restricting TV recording, in which case the TV recording menu will be inactive.
How to fix Samsung TV recording is not active in the TV menu
Check which country you selected when you first set up the TV. If it's correct, your country most likely has restrictions on TV recording. You can fix this by going to the service menu and turning on video recording, this is the PVR or HDV menu item.
The flash memory does not pass the test
In Samsung TVs, the TV may ask for a test before you start recording. And very often you run the test and nothing happens. If you have such a situation, the reason could be the following.
Video recording has started, but the TV has nowhere to record information, The RAM on the TV is used as cache memory, and from there it is rewritten to an external drive. There is not much RAM in the TV, usually 8-16 GB. If you use a slow flash drive, it will not have time to write, the cache memory of the TV will overflow, resulting in a hang TV. This situation can also arise when the TV has little permanent memory, in any case, you need to audit the TV, remove unnecessary programs, clear the cache memory of the TV.
The recommended speed for USB drives is 4.3 Mbps write and 2.6 Mbps read. This is the speed of USB 2.0 flash drives. Keep in mind, however, that the write speed on the flash drive box is usually specified when writing a large file. And the TV writes not quite stable, the copy protection algorithm slows down the flash drive, we recommend in case of problems with the USB flash drive, try to write to a portable HDD they write faster.
Does not work recording programs, by time, in Samsung TVs
In some models of Samsung TVs, there are problems with recording TV programs at the selected time. Some owners of Samsung TVs released in 2017-2018 complained that recording TV programs by time didn't work correctly. They programmed the TV program recording for a certain time, but the TV did not record TV shows. Samsung solved this problem by releasing a software update for the TVs. Therefore, if you have this problem, update your TV software to the latest version.
Problem with watching recorded TV programs on a Samsung TV set
You have recorded a TV program, but after a while you want to watch it and, alas, you cannot do so. As Samsung says, in some cases, but very rarely, rights holders may prohibit you from watching TV programs. How it works, Samsung works with content rights holders, when you record a TV program, it records the name of the program recording time, channel. When you start watching the recorded TV program and your TV has access to the Internet. The TV accesses Samsung's servers and reads the list of banned TV programs to watch in the recording, if such a program is detected, the TV blocks the video.