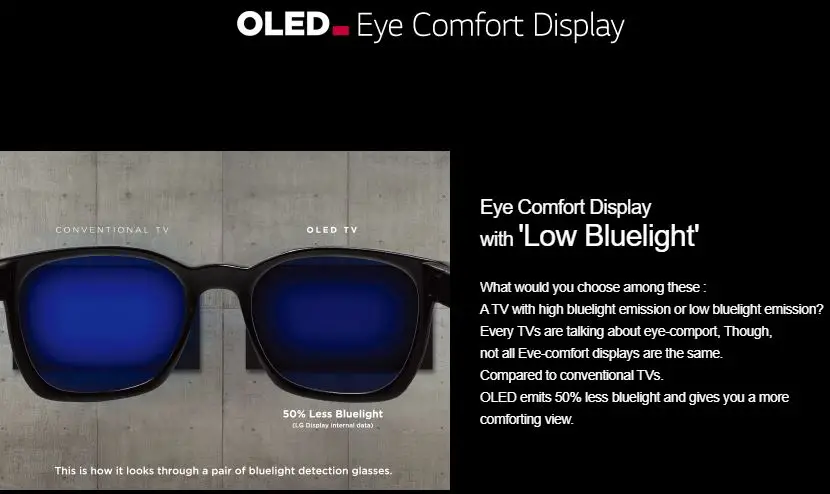 50% reduction in blue color in OLED displays
LG touts OLED displays, one of the benefits of OLED displays is a 50% reduction in blue color compared to regular displays. This statement can be seen on the LG Display website. Does the OLED screen have less blue color?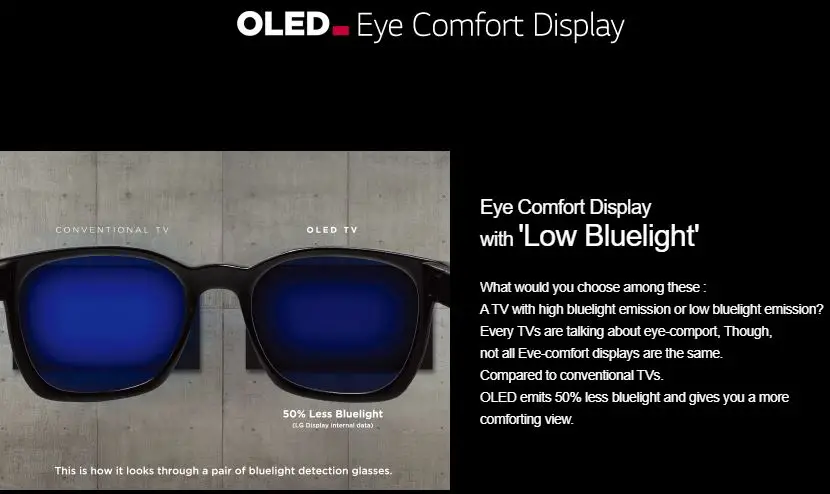 Why it is bad when there is a lot of blue
As you know, the blue color belongs to the category of cold shades. It has a short wavelength and is poorly perceived by the human eye. It has a dazzling effect, the eye needs more time to perceive other colors and this causes fatigue. That is why it is not used for backlighting screens. If you notice, in cars they do backlighting of warm tones, for example, orange. Orange does not blind the driver, unlike blue.
Blue color on TV screens.
On a TV with an OLED screen, the picture consists of pixels red, blue, green and white. To obtain white, color pixels must participate, white serves as an auxiliary to increase the brightness of the screen. If we really reduce the intensity of blue by 50%, then we get not white, but a little yellow, sand color. Below is an edited photo in which the level of blue is reduced by 50%.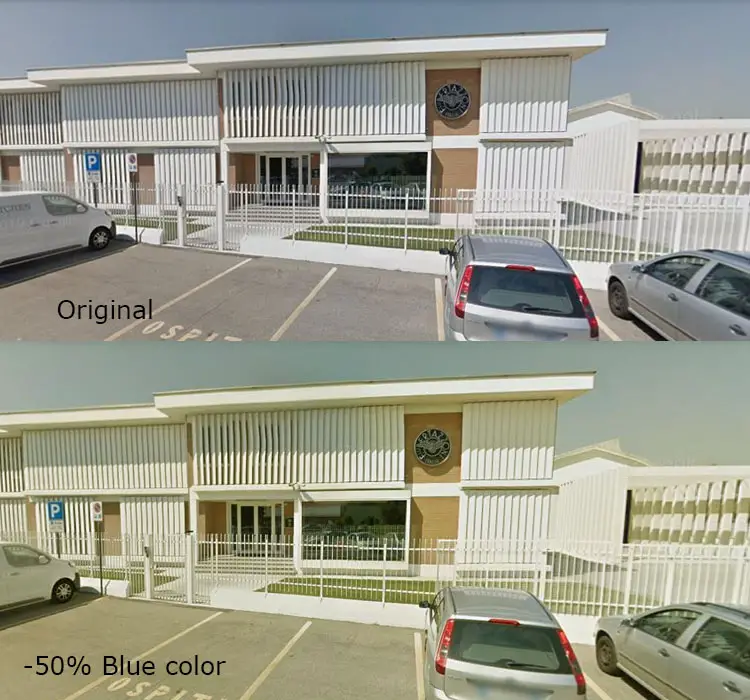 Due to its properties of visual perception of blue, a decrease in intensity of 50% does not cause a strong imbalance when viewing. The picture takes on warm colors. But still it will be unnatural.
50% blue reduction in OLED displays
In this case, LG presents the technical feature of OLED as an advantage. Due to the peculiarities of manufacturing blue LEDs, their service life is the shortest and amounts to about 25,000 hours. The more a blue LED emits on organic materials, the faster it loses its luminous intensity. Therefore, in OLED TVs there is a setting, white balance. Manufacturers initially assume a possible shift in the color palette over time, and the user is given the opportunity to adjust the white balance if necessary. It is possible that in OLED displays the brightness of the blue LEDs is reduced, but this is done more to extend the life of the screen.