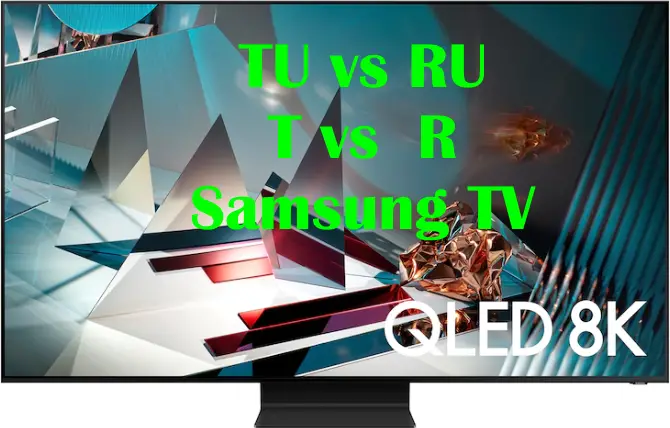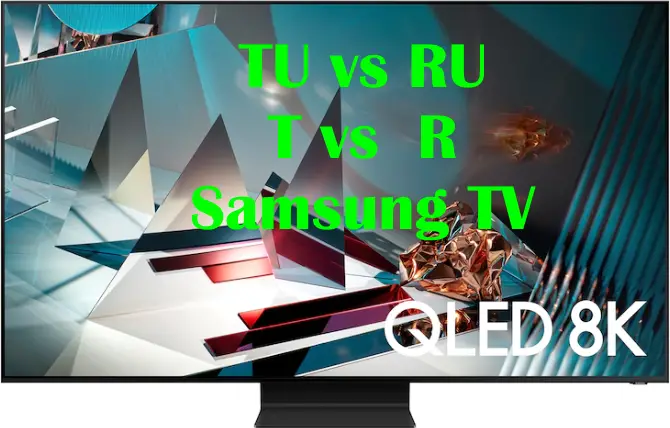 In 2020, a series of Samsung TU televisions and a series of T televisions appeared. Also, there are Samsung TVs of the RU series and R-series televisions. This is not unusual, Samsung just develops new TV models every year, and the letter T or R is the identifier of the year TV model development and sales start.
What does TU, T and RU, R mean in Samsung TV
You can learn more about what the model number of the Samsung TV means from the article Model numbers of Samsung TVs 2002-2020 decoding.
TU, T on Samsung 2020 TV
TU and T identifier of the year of development of the TV model and the beginning of sales. TU is the designation of the year used in LED TVs and means the next T-TV in 2020, U – UHD screen resolution. For quantum dot TVs, the designation Q60T is accepted, where T also indicates the year of development 2020.
RU, R on TV Samsung 2019
RU and R is also the identifier of the year and indicates that these TVs were developed in 2019. RU Samsung TVs with LED screens, Q60R TV with a quantum dot screen.
Features of TVs in 2020-2019
Please note that Samsung 2020 TVs received new screens. And the models of TVs are not similar. TV 2019 can have a better screen than the same TV series in 2020. This is probably due to the Samsung statement about the modernization of the screen factories in 2021. Perhaps in entry-level TVs, installed screens produced by other companies. For example, BOE or AUO.