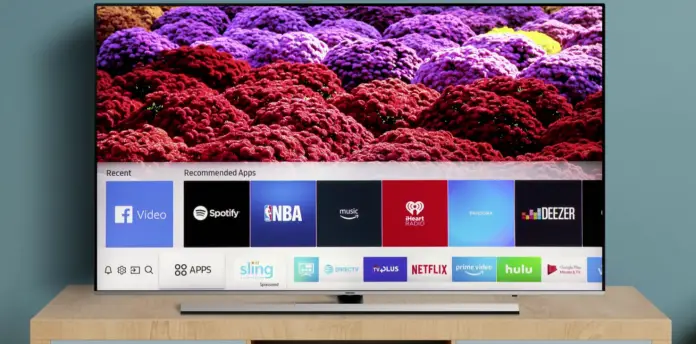 Let's be honest, technology is not something most potential buyers understand. And that's okay, but if you do decide to buy a new TV, you definitely need to know what a DLED display is. After all, you saw a DLED display in the description of some TV. I will tell you what these displays are.
DLED display meaning
In the description of TVs or monitors you can see the DLED screen type. I think the last three letters are known to everyone, they are light-emitting diode. But what is D we still need to explain. It is clear that it is a display with LED backlighting. In fact, almost no other matrixes are produced nowadays. Manufacturers have upgraded production and moved the backlighting to LEDs instead of lamps. This is more economical, and also allows you to make a dimming (turning off) of a particular area of the screen, if necessary, which improves picture quality.

What is DLED screen TV
DLED -this is an abbreviated name for the type of backlight Direct LED. When the diodes are mounted on the full array of the display. Some companies, like LG, came up with their own names for this technology. For example, LG is calling this technology FALD (full-array local dimming).
The name DLED is needed only because of marketing purposes. For example, when TV-maker specifies that the TV has DLED technology used, they simply use this for marketing purposes. The truth is that this technology has been used in TVs since 2012. It is common practice for companies' marketers to register dozens of commercial names for a standard technology used by almost all display manufacturers. It makes financial sense, if some company has registered a trademark, then another company has to negotiate with the owner to use that trademark. And that, as you understand money, if the trademark has a good name, it can bring in additional revenue.
DLED vs LED
DLED TV vs LED TV – In fact, there is no difference between LED and DLED, they are the same screens. DLED just means that the backlight was placed behind the screen, not on the edges of the screen. Usually, the type of the screen matrix, such as LED, is specified to indicate what type of backlight EDGE or Direct is used. DLED immediately added the Direct LED backlight type to the acronym, resulting in DLED. Of course, the marketing teams do not sleep and they will come up with other names for a very simple technology, so in the future, such displays may get other names.
DLED TV explained
DLED TVs are ordinary TVs, don't look for anything special about them, as I said before, it's just marketing. You should know that from time to time this name will appear in the description of TVs. As a rule, if the model does not have any specific characteristics or the marketers decided to distinguish the model more from the line of TVs to increase sales, the name DLED will periodically appear in the description of TVs.