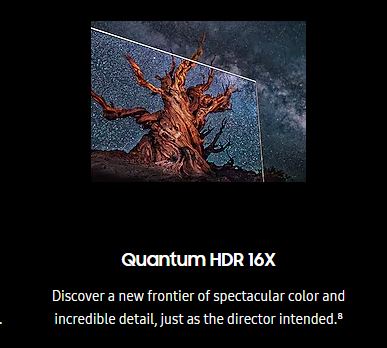 Samsung in the new TVs in 2019 indicates support for High-Dynamic Range technology with the Quantum HDR 12X⁸ or Quantum HDR 16X designations. What it is?
Samsung supports HDR10, HDR10 + standards
Quantum HDR 12X⁸ or Quantum HDR 16X is just the marketing name for standard HDR10 + technology.
Just in 2018, Samsung advertised support for HDR10 + technology, and in 2019, new HDR technologies were not developed. In order to somehow highlight the new TV models in 2019, Samsung came up with the unusual names of standard technologies. There is nothing new or special behind these names. This name simply has to show the buyer that there is on TV, something special that was not in the previous series of televisions.