What is BD WISE Samsung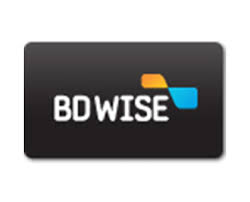 The technology developed by Samsung for the compatibility of different Samsung products and work in tandem without the need for additional configuration.
Originally created purely for player Blu-Ray disc in the following also used in other products involved in the screening of the film, such as a home theater.
The function will work only if the device connection via cable HDMI.
How does BD WISE work
When you turn on a BD WISE happen automatic tuning of all components in order to best display the image.
TV and video source must support this technology and it must be Samsung products. What is the meaning of the work of technology BD WISE.
BD WISE was invented in 2008. And at this time, televisions were not yet as smart as they are now. At that time, televisions did not have any operating systems, and in order to display the video correctly, it was necessary to manually set the resolution of the TV, if this was not done, the image quality deteriorated significantly.

For example, you have a Full HD TV resolution and you are watching a video from a Blu Ray player. Today you are watching a disk, SD video format, if you install Full HD on your TV, then the movie will be shown in a small window on the screen, the video will be in the number of pixels in SD. To correctly display the video in full screen, you need to put the SD mode on the TV in this case, the TV will scale the image to full screen.
Or another example on the TV you set the HD mode, and the player put the disc with Full HD resolution, in this case the image will be large and you will see only a part of the picture.

BD WISE is an automatic adjustment of the resolution of the TV depending on the resolution of the transmitted video.
At this time, the technology is outdated, modern TVs, automatically determine the resolution of the video and produce its scaling.