What is dse on a TV
The LED TVs when viewing moving images (most clearly expressed) can be seen uneven backlight on bright colors, this effect is called dirty screen.
Why is there such an uneven illumination
This feature displays and their production technology. In some TV sets this effect is smaller than in other more, even in two identical televisions dirty screen effect can manifest itself in different ways. Strongly influenced by whether this effect on TV viewing, to some extent affected, but consider that when viewing ordinary transmission with a large color gamut is the effect is not visible, it will be noticeable when watching bright scenes such as figure skating or cross-country skiing.
Dirty screen effect
The following is a test TVs in 2015 the existence and magnitude of the effect of dirty screen  rtings.com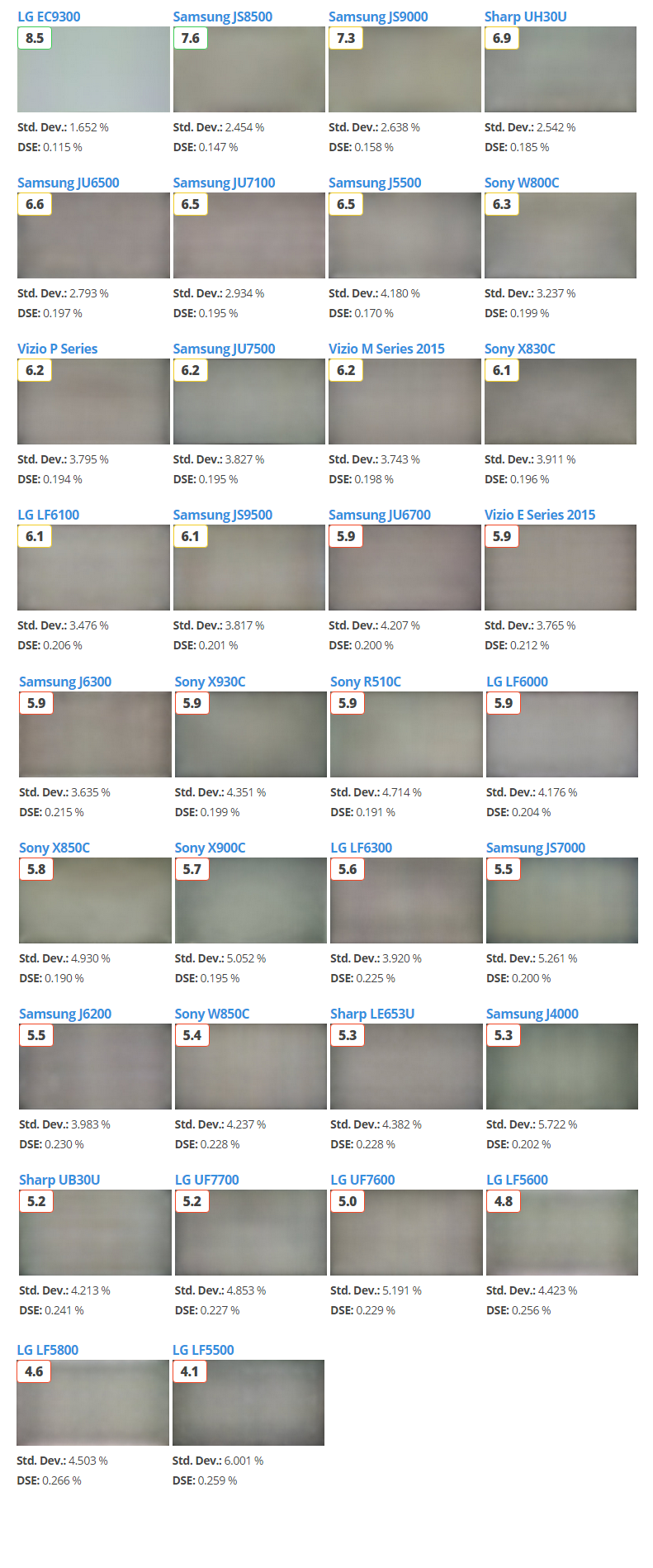 You can make the following conclusion, in all LED TVs there is a dirty screen effect. This is a problem with the production technology of screens. The more quality the screen is made, the less DSE effect will be noticeable.