In many televisions, including some models of Samsung TVs, there is an opportunity when watching a TV show on a TV show in a small window another channel or video from another source. This feature is called Picture in Picture (PIP).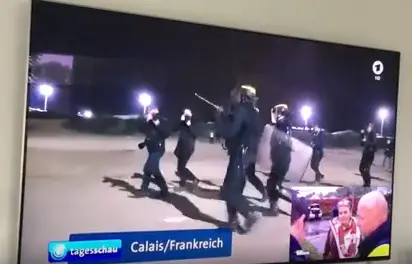 With what source of the signal works Picture in Picture, usually with all available for example, you can play a video game and watch the TV channel waiting for the beginning of the telecast, or watch youtube and wait for the beginning of the telecast.
Viewing the second video is available from the sources:
HDMI
USB
TV Tuner
Internet
In TVs that have two tuners, you can watch two TV channels at once.